Social media is a great place to drive traffic to your website. So I will walk you through 10 powerful steps to drive traffic to your website through social media.
This will help you build brand recognition, foster and grow a community around your business.
There's never been a better way for businesses to find and connect with their ideal audience. In fact, -92% of small business owners who use social media consider it important for their business.
And, with the number of global social media users expected to hit 2.5 billion this year, how can you use social media to help your business? I mean driving traffic to your website.
Let's get down to the10 Powerful Steps to Drive Traffic To Your Website Through Social Media:
STEP 1: Choose The Right Goals For The Right Social Media Channel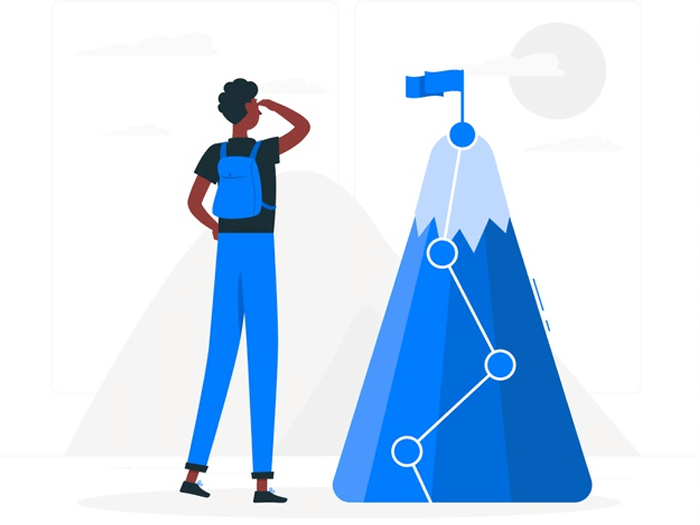 You don't have to be on all social media channels.
Choose the right goals for the right social media channel that best help you accomplish your goals. Just like any marketing campaign, the basis of your social media activity should be goals and metrics.
In this way, you can measure success, and determine whether the social media channels you're working on is effective. 
There are a good number of goals to define which may could be anything from growing your number of followers Y% in six months to increasing social referral traffic by Z%.
Whatever your goal may be, stick to it and always fall back to it regularly.
One quick way to choose the right goals for the right social media channel is with the S.M.A.R.T. goal strategy.
S – specific: make sure your goal is specific and answer the questions. 
M – measurable: Your goal should be measurable
A- attainable: The goal should push you.But it must be attainable
R – realistic: Your goal should be realistic
T- timely: have a timeframe listed in your smart goals?
What's Next?
STEP 2: Research About Your Customers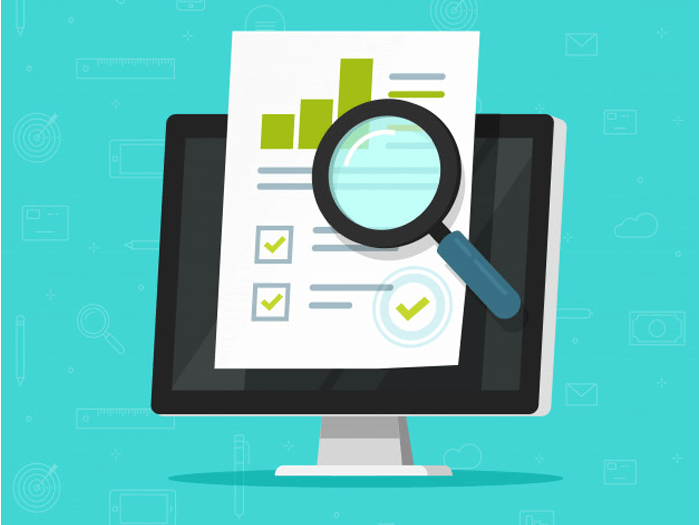 Let me ask a quick question: How well do you know your customers? Do you know where they spend their time online, their average annual income or revenue, and their biggest problems relevant to your solution? How about how they find solutions to their pain point problem?
Look at these statistics: 46% of 20,000 consumers surveyed across 20 countries left their  brand because they were receiving "irrelevant content pushes."
That's a great loss. Simply because a company didn't do its research properly.
The best way to truly understand your customers is to research about your customers. Engage in a one-on-one conversation whether over the phone, on Skype or a date.
This is a proven method that are oftentimes the most effective ways to get inside your customer's head especially if you just get started with customer research.
One important research element is demographics. 
Demographics – This element is used to find your buyers personas such as location age, gender, income, religion, ethnicity, education level, marital status, the number of children.
One thing to do is to check if the demographics fit within your buyer personas? If so, add it to your list and get to work.
Ask questions like –  What do they like or dislike? What motivates them? Are they career-oriented? (See HubSpot; they do a great job attracting these kinds of followers), Are they the trend followers? Are they sociable followers? (See Buzzfeed they do a great job of attracting sociable and trend followers). Are they attention seekers?
Another great place for research is Quora. it centers around people holding in-depth conversations about a broad range of topics, from social media to startups and many more.
You type a keyword or phrase related to your product in the search box and you'll be served a long list of conversations, which will give you insight to customer's intent related to your product or services.
You can use a tool like Mention, to monitor keywords related to your business. This will help you with great insight about your customers.
STEP 3: Set And Optimize Your Profile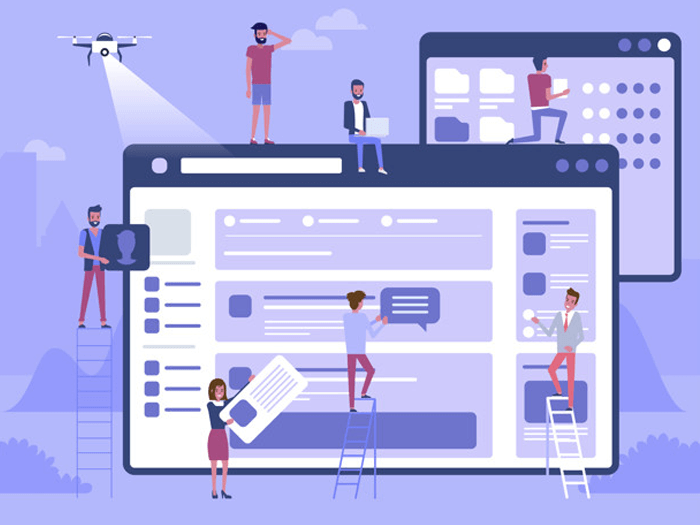 What's the first thing people see when they click your social media page?
Your profile!
Whether it's your Twitter bio, Facebook About section or LinkedIn company page, your profile shows visitors information about your business.
That makes it the perfect spot to tell everyone a little about your business and drop a link to your website. Even though setting up an account is free.
But managing it costs both time and money. It will only cost you a few hours a day which is nothing compared to the monetary returns it can bring to you.
It's very likely for potential customers to learn about your brand on social media before they even land on your website. So, you'll want to make a good first impression.
I mean Setting up and optimize your profile. 
You'll need two key people from your team: a graphic designer and a copywriter.
The designer will ensure your logo and profile images represent your brand well. You may need to adjust the color schemes or image sizes to maximize your brand's visibility.
Then, work with your copywriter to draft a creative message about your business. You can use your tagline or meaningful saying that will strike an emotional chord with your followers.
Get this right, It's all about your post!
STEP 4: Its Time To Start Posting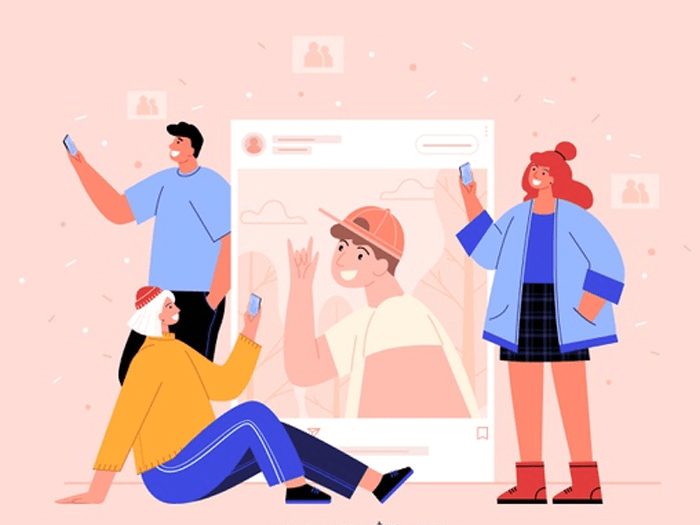 After choosing your social media networks and filling out your profiles, the next step is to create and publish posts.
But how do you do that?
Check out what your competition is doing and do it better than them! After a while, you'll find your voice or tone and put together your posting strategy.
Use any relevant skills you have, for example, if you're good with photographing and Photoshop, you can share images and photos on Pinterest and Instagram. Check this list of content generating tools to help you:
Images and visual elements in general (videos, gifs) get more views, clicks, reshares and likes than any other type of post.
On Facebook and Twitter, photos get 53% more likes, 104% more comments and 84% more click-throughs on links than posts without visual content.
But wait!
\What good is posting on social media if your target audience isn't online to see it?
Sure, you might get some hits, but are they likely to care what you have to say? Or will they only contribute to your ever-increasing bounce rate?
The best time to post on social media is when your target audience is most active – their "peak time." Although there are several studies, claiming one or another time is better for posting, the best way of finding that out remains – trial and error.
Post at all times of the day by using post scheduling tools and see which times and days (online studies claim Thursdays and Fridays have 18% higher engagement) work best for your brand and products.
When initially building your social strategy, follow these general guidelines for when:
The Big Question: What should I post on social networks to understand how to drive traffic to your website using social media?
Make sure you include visuals, hashtags, short text and emoticons when relevant for more interaction. You can post links, images; you can re-share, post quotes.
A good idea would be to post the same type of content all week except for one day on which you post a different kind of content (to observe the effect it has on audience engagement).
Worried that your competitor's news feed won't be enough inspiration? Check out these cool 100 social media post ideas from non-other than Forbes! Social media now drives 31% of all referral traffic. You can get a slice of that action by adding these backlinks to your site.
If people are interested in the type of content you're sharing and discussing, they'll likely be interested in finding out where they can get more.
Not only does this backlink give readers a chance to click-through to see what you're all about, but you'll have generated another visitor to your site, just like that!
STEP5: Promote Your Post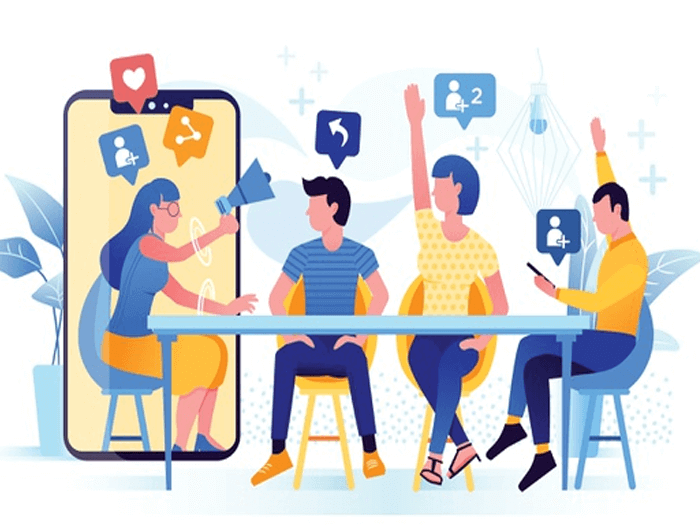 You put tons of effort into writing content for your blog and want the world to see your latest masterpiece. But before you know it, two months have passed and only a few people have feasted their eyes on it.
What point is there for creating great content if people aren't going to read it? You can fix this by promoting your posts on social media.
It's been found that brands who create 15 blog posts per month (and share that content through social media) average 1,200 new leads per month – proving it's not impossible to get your content seen by ideal customers.
Of course, you don't have to create 15 blog posts per month before you can share your content on social media and start seeing tangible results.
You can start promoting at any point, with any piece of content. After all, you're always building your profile, and recent followers might've missed content you published weeks ago. Start by creating a social media schedule that promotes your old content.
You can do this automatically using tools like Buffer, Social Jukebox, and Hootsuite. You can also repurpose your blog posts to get more use out of them. Options include:
Quoting different snippets of your article
Asking your target audience questions that are relevant to the post
Varying your choice of images
Changing the headline of your article every 2-3 months
Promoting your blog content with a variety of messages will keep your feed fresh and attract your target audience to your website.
For each blog post on your site, create a document with an additional 5-10 blog post titles. Add these to your social scheduling tool, along with the URL of your article, to drive traffic back to old blog content. What's Next? –
STEP 6: Adapt the message to your different Social Media channels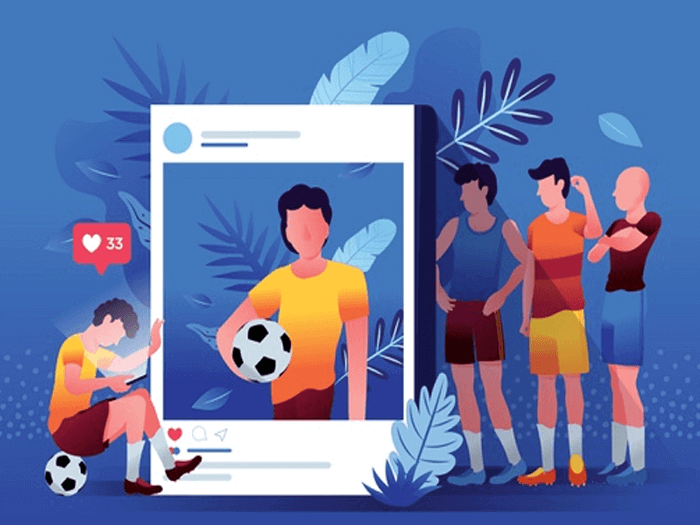 This is a subject of discussion in social media circles because some people tend to share the same message on all social media channels.
How to drive traffic to your website using social media requires you to take a different approach.
For example, let's say you created a blog post, and you're sharing it on Facebook, Twitter, and LinkedIn.
If you're to write the same message to accompany your blog post on all social networks, then people that view your post on more than one medium will scroll past it.
why write a different message on different networks? After someone says "pass" to your blog post on one medium, you get another chance to grab their attention on a different medium, through a different approach..
Apart from that, your post will be different in appearance and structure; thanks to the differences between mediums (no hashtags on Linkedin, no snippet on Twitter and so on).
STEP 7: Make Your Content Sharable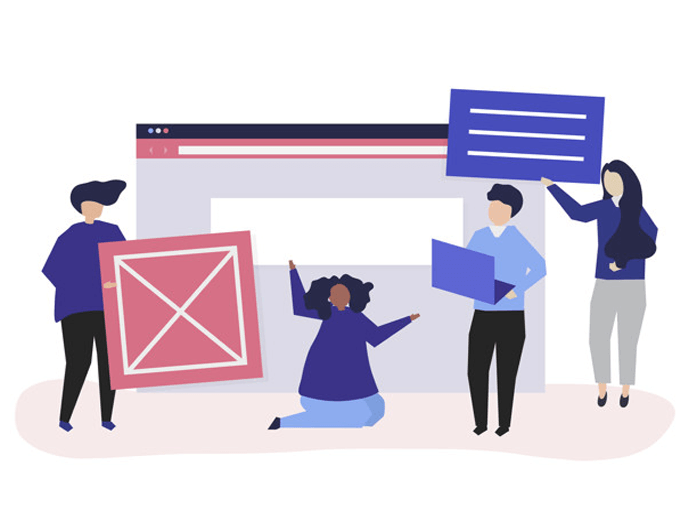 What's better than knowing people are reading your blog content? Seeing that they've shared it with their friends and coworkers! Chances are you've spent part of your lunch break or evening browsing Facebook. You've seen a friend share an interesting link or video, and you've clicked through to learn more.
That's the same degree of sharing you should be fostering for your content. Allow – and encourage – existing site visitors to share content hosted on your blog by embedding a social sharing tool.
Some will even show the number of shares earned by each post, like this example on Social Media Examiner: Over 41% of people measure the social influence of a blog by the number of shares it gets.
If you're making this information available to your site visitors, it could build trust and lead to higher conversion rates later in the buying cycle.
You could also include Click to Tweet buttons so readers can quickly share interesting facts or snippets with their followers (and link back to your content, as well).
This option doesn't display the share count, but it gives visitors an incentive to share.
Not everybody has time to craft copy for their social update, so why not provide them with it to take that stress away? It's easy to scroll endlessly through a social media feed and miss content that might be interesting or otherwise helpful.
Stop potential site visitors from doing the same by sharing visual content that stands out.
Did you know that visual content is 40 times more likely to get shared on social media than other types of content? Also, tweets with images received 150% more retweets than those without.
So, if you're using visual graphics on Twitter, you could position your content (and website links!) in front of more ideal customers. Add elements like:
Graphs
Infographics
GIFs
Videos
Photos
Animations
These will make your audience more likely to click your social update, and share it themselves! Here's a fantastic example of Fieldboom using visuals in their social posts, which link to blog posts to drive website traffic: But, you could also benefit from sharing links to your site, along with your fancy graphics, on visual content sharing platforms such as Visual.ly, Flickr, and Pinterest. If each post includes your website's URL, you're set to see a surge in social traffic. You can install a plugin that displays social shares on your websites, such as Cresta's Social Share Counter or AddThis. Viewers will be able to share your content with the world with the click of a button.
STEP 8: Engage With Your Audience Consistently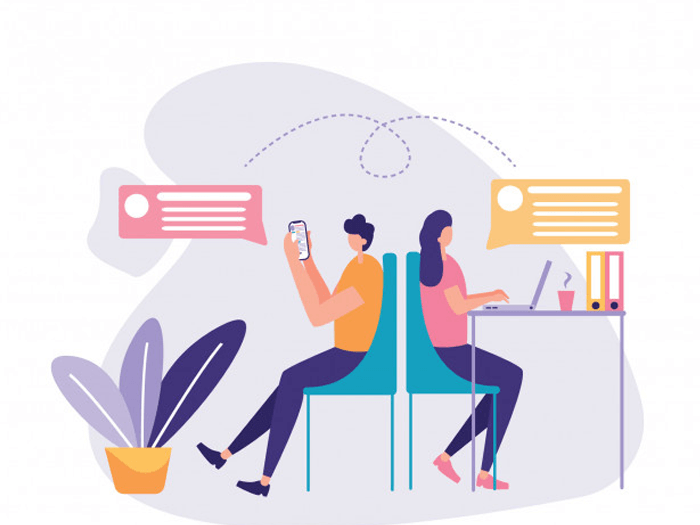 It's easy to overlook the social aspect of social media, but that's not a mistake you want to make. Social media is unique in that you can engage directly with your target audience.
You can answer questions and obtain feedback in real-time, and improve the experience people have with your brand. Engaging with your audience is also an effective way to drive traffic to your website – and improve your audience's opinion of your company.
Only 11% of people receive replies from brands, so you can stand out with a few personal comments. Here are a few ways how: Participate in Twitter chats. Look for topics and chats relevant to your niche by searching: [NICHE + "twitter chats"].
Here's what I find when searching for marketing chats: You can also go to Twitter and search for a topic to see if any good conversations are happening.
Once you've found chats to participate in, answer relevant questions, help people solve problems, and generally contribute to the conversation.
People will be interested in what you have to say and impressed by your authority, and will likely click-through to your profile to learn more about your business.
Respond to tweets and comments mentioning you and your business. This one should go without saying, but all too often businesses miss the mark.
When someone tweets to or otherwise engage with your business, engage back! Their interest creates the perfect opportunity for you to demonstrate your business's value. In so doing, you may even generate a click to your website or a conversion to a sale.
Don't ignore your notifications and mentions! Search for relevant hashtags and spark conversations. If you're an authority in an industry or niche, pay special attention to hashtags and discussions. Use relevant hashtags when sharing your content, and spark up conversations with people who include them in their social media posts. Hashtagify is an awesome tool to find hashtags you may not have spotted.
Each of these hashtags may create opportunities to link to a resource on your website, but your conversations and interactions must be genuine. People will appreciate a relevant link for more than one that seems too much like an advertisement.
Contribute to relevant forums. Forums are online communities that ask questions, offer knowledge and share links to content that's relevant to their niche. You can find them on Inbound.org, Quora, Reddit, and StumbleUpon, with industries ranging from digital marketing to kittens.
The people engaging in these forums are dedicating their time to it. They want to learn more and talk about the subject with other like-minded people. Why not position your content in front of these people to drive traffic back to your site? Create a list of Twitter chats you'd like to participate in, and add them to your calendar.
While you're there, schedule in 15-30 minutes to engage with your followers on social media every day.  
STEP 9: Optimize Your Call-to-action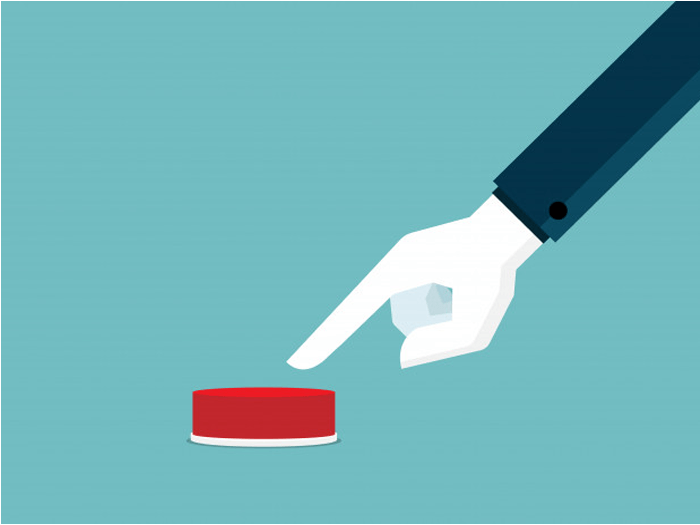 Have you ever write the perfect tweet, only to check back and see how little engagement it received? It's disappointing, I know.
You can increase how many clicks your social media shares receive by using calls-to-action in your post. Calls-to-action tells a user exactly what you want them to do. We use them in blog content and landing pages all the time, but they're also great for convincing your audience to click-through to your website on social media! Add phrases like:
"Click Here"
"Read More"
or "Visit Our Site"
They'll persuade readers to click on the content you're sharing, driving up your referral traffic from each platform.
Not convinced? What if I told you CTAs on your Facebook page can increase the click-through rate by 285%? (I bet you'd click that link!) Make sure, however, that you're only adding CTAs to content that will benefit your audience.
We don't want it to look like you're sharing clickbait, after all. Jot down a list of calls-to-action you can test on your social profiles. Use each one at least 5 times, and record metrics (such as engagement, link clicks, and profile visits) for each variation.
This will show you which works best for your audience.
STEP 10: Test paid social advertising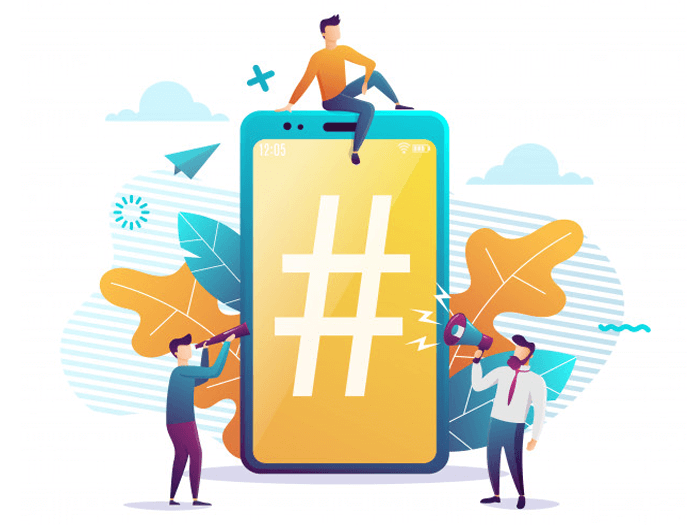 Social advertising is an effective way to reach new people who haven't yet heard of your brand or website. But what if you're struggling with driving traffic to your website through social media? If you have the marketing budget, social advertising is worth experimenting with. That's because you don't need to break the bank with a Facebook campaign, where the average cost-per-click (CPC) ranges from $0.45 to $0.70 per click.
When trialing Facebook ads, create a Saved Audience of people who are likely to be interested in what you have to offer. Optimize your campaign for Link Clicks, and gear your social advertising towards your ideal customer's stage in the buying journey.
It makes much more sense to promote a link to your blog posts to cold leads, rather than a product they've never heard of.
By using calls-to-action in your copy and ensuring your links are relevant to what your audience is looking for, Facebook ads could soon be your business' biggest source of referral traffic. Begin to build audiences on Facebook, depending on their interests.
For each one, make a note of a blog post that is most relevant to their interest, and assign a budget depending on the audience size.
Boom You Are In
Now that you're equipped with these social media tips, implement them into your social media strategy, and watch the traffic flow through to your website. With a full, fresh social media profile, your content is sure to be read – and shared – by a whole new subset of your audience!
Leave a comment on what steps worked best for you and don't forget to share this post to your friends.