Ask a marketer or business owner what they'd like most in the world?
They'll probably tell you "More traffic to their website".
Though we have over 4.5 billion users on the internet, traffic generation is still one thing most businesses struggle with, especially those who are brand new to it.
But why is getting website traffic difficult?
Traffic metrics have got a lot of press. Many marketer's essential Website Key Performance Indicators (KPIs) centers on measuring engagement on their websites such as clicks, impressions, views, unique visitors, bounce rates, page speed response time, and so on.
But not all of these metrics is helpful. Some of it is worse than nothing because it tricks you into believing you have the right answers when you don't.
That's, just one part anyways, but traffic metrics tell you more about the efficacy of promotion than it does about your website engagement.
The real trick is convincing visitors to become customers. And that's where content optimization comes in.
"It's not the best content that wins. It's the best promoted content that wins." By Andy Crestodina
This is the most vital part of the entire website traffic process. You must first optimize your website content. Otherwise, your traffic will be void.
But wait! 
What does it mean to optimize your content?
Content optimization is the process of making sure content is written in a way that it becomes more attractive, useful, and actionable to users and search engines.
Its no longer a trend, it has already forced its way to stay.
A vast amount of publishers from different horizons have already bought into the idea of pushing for more "great content" at a steadily growing rate.
Here are the six(6) killer steps to optimize your content and increase your website traffic:
Step 1: Know Your Current Traffic Statistics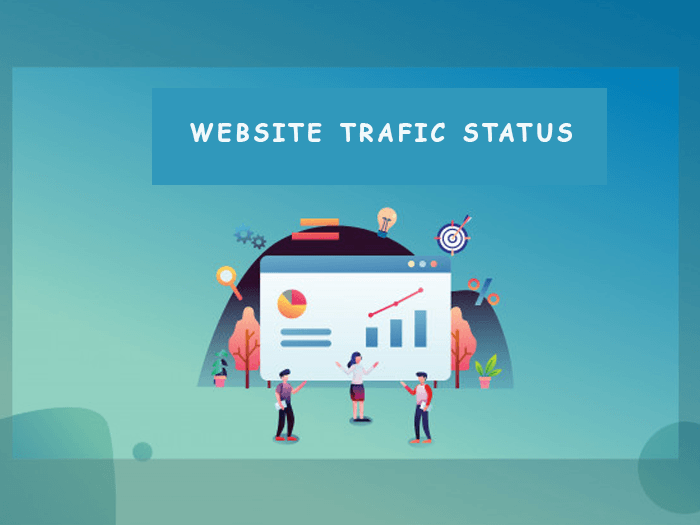 Knowing your current traffic statistics helps you understand the efficacy of the content marketing strategies you have in place. Like I early said not all metrics matter to you. Focus on metrics that matter to your business and figure out how to force your analytical tools like Google Analytics, Clicky,  Analytics or Mixpanel to get you as close as possible to the right metrics rather than having vanity metrics.
This way, you'll know what's working, and what's not, maximizing your traffic growth. It's a good practice to check your website traffic often, at least a few times a week.
These are some of the most important metrics to check out for:
account signups
newsletter subscribers
number of leads
A/B test results
Conversion rate
Revenue
Traffic sources (direct, search, and referral)
Step 2: Create a Better (and Well Documented) Content Marketing Strategy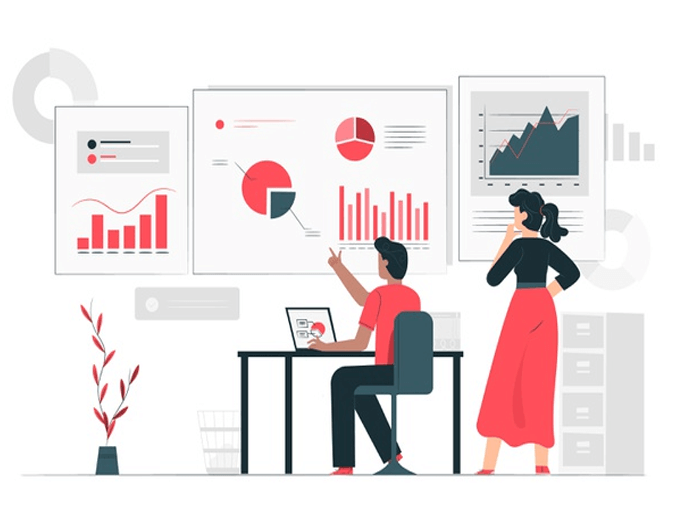 It's no surprise that companies who do have a strategy are most likely feel that their content marketing efforts are successful.
This is where many businesses fall out of track. Not only do they need a solid content marketing strategy, but a documented content marketing strategy.
Did you know that 63% of businesses don't have a documented content marketing strategy?
That's according to the latest research from the Content Marketing Institute (CMI) and Marketing Profs.
A good content marketing strategy must include the following elements:
The primary goal of your content: What you want it to achieve and what outcomes to get e.g Increase traffic generate leads etc
Defined Audience: Who it is intended for; get their Demographic Data
Content Position: What value to add, or do you simply want them to take a particular action or do you want to persuade, reassure, or motivate them.
Content Distribution and Marketing Channels: What medium; email marketing to distribute your content, or social media to share your content, or through a drip campaign
Set Key Performance Indicators (KPIs): What you plan to achieve in terms of revenue, sales, traffic, SEO, and different aspects of digital marketing like email marketing and social media metrics.
Measure Results: Check Google Analytics to see how your content is performing, Measure social sharing activity via Buzzsumo and other social analytics tools.
Step 3: Put Up a Compelling Headline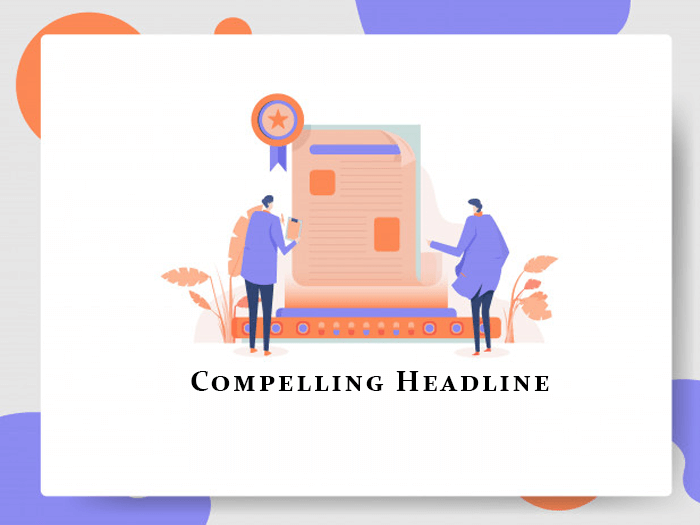 If you want your content to perform well, you have to create a compelling headline that magnets. Indeed, a catchy headline is your entry point to your audience space.
However, there are two things you must optimize for with your headline: social media traffic, and search traffic. To achieve this, your headlines should have the right keywords, the right length, and also be compelling enough for social shares.
Use Google Keyword Planner. or Ubersggest, to get some keyword idea. Just plug in some possible search terms for your headline.
For example, if you're writing a post on ways to increase website traffic, you can plug in terms like, "how to increase your website traffic," "how to boost your website traffic," or "fastest ways to boost your website traffic."
Then, you will come up with some keyword ideas. You can also use the following tools to generate compelling headlines or analyze your headlines:
Please note that when using these tools, give special attention to the average monthly search volume a keyword gets as well as its competitions.
These are some general tips for writing better headlines:
Use list posts (e.g "10 Ways to Do X in Y Time and get Z results")
Ask a question (e.g "Should This Be Banned? Internet Geek Develops Software That Uses 'Mind Control' To Virtually Compel Your Website's Visitors To Buy Without Question")
Create curiosity (e.g "14-years-old girl stabbed her little brother 40 times. Police say: The reasons why will shock you")
Create a sense of urgency (e.g "Get Your Free e-Book Before Price Jumps Tonight at Midnight")
Aim to trigger emotion in the reader (e.g "The 20-Minute Read that Will Make You a Financial Genius")
Use alliteration occasionally ("Flapjack Whack Rap Claptrack")
Use power words ("Discover The Shocking Secrets To Writing Headlines That Virtually Write Themselves").
Make the value as clear as possible("Stunning New Breakthrough Skin Treatment That Reverses The Effects Of Aging, Making You Look Up To 30 Years Younger")
Step 4: Write a Better Content Piece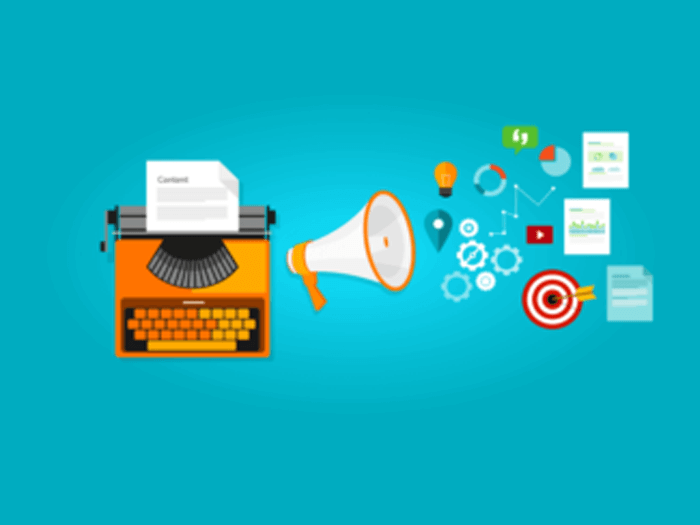 Finally, start writing or creating your content. At this point, you'll have to think about how to reflect your brand's personality in the content you write. 
While achieving this, you should manage the balance between showing your expertise and satisfying your audience.
check out Sprout Social's advice on maintaining consistency with your brand voice.
When you're ready to write, use the long-standing SEO technique called the skyscraper technique. This means doing a Google search, checking out the top content for your topic, and see how you can improve on it.
It consists of three simple steps:
Find link-worthy content
Make something even better
Reach out to the right people
Research on keywords to identify the key terms to use for better SEO and improved search ranking. This process is covered in detail in 10 Ultimate keyword strategy  for SEO
Here are five (5) keys to great content writing:
Key 1: Hook readers in from the beginning.
People have low attention spans. If you don't have a compelling "hook" at the beginning of your blogs, people will click off in seconds. You can hook them in by teasing the benefits of the article or stating a common problem that businesses face (see the intro to this article for example!).
Key 2: Use shorter paragraphs.
Avoid long paragraphs and huge blocks of text. The more scannable your content, the better. Try to keep paragraphs under 5-6 lines (ideally 2-3).
Key 3: Read your writing aloud when editing.
What looks good on paper doesn't always sound good. By reading your content aloud, you can discover clunky phrases and any errors will jump out to you.
Key 4: Tell more stories.
Stories connect with the audience emotionally and drive them to take action. Add stories into your content to prove arguments, hook readers in, explain a problem, and take them off their feet.
Key 5: Use "Bucket Brigades"
Bucket Brigades are short sentences (words or phrases) aimed at getting people to stop, pay attention, and continue to the next line of text.
The term was coined and popularized by Brian Dean of Backlinko. It usually stands alone and ends with a colon and directs users to another paragraph continuing the article. Some common Bucket Brigades include:
Look:
Even better:
In fact:
Here's the deal:
For example:
That said:
However:
Now:
Okay: etc.
Step 5: Use Eye-Catching Photos That Calls Attention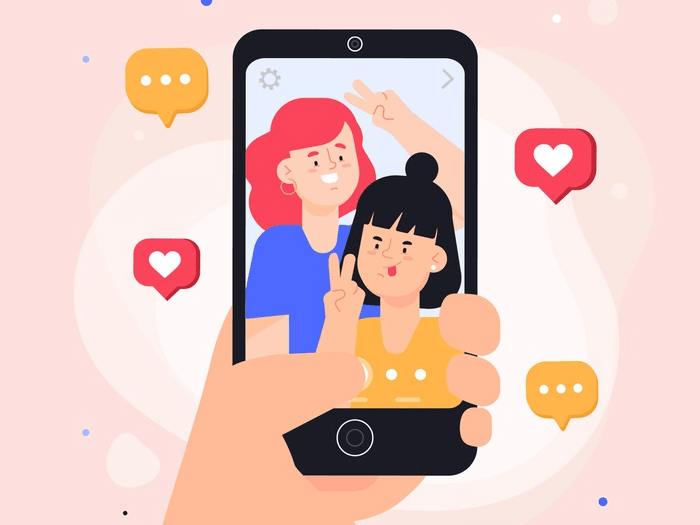 It is true that picture worth a thousand words as statistics shows that people remember 10% of what they hear, 20% of what they read and 80% of what they see.
In a study by Socialbakers, researchers found that images on Facebook constituted 93% of the most engaging posts, compared with all other status updates.
Another study found that visual content is 40 times more likely to be shared on social networks than other content types.
Hence, using Eye-catching images makes your content more engaging, and can do wonders for your traffic as it keeps readers longer on your content. It also makes your content more shareable on social media.
A good image can affect users both emotionally and cognitively. Especially if you combine a compelling headline with a sharp image, you will do the best to get more traffic and clicks.
The good thing is that you don't need to spend a dime on stock images. You can use free stock photo sites like Unsplash or Pixabay to find hundreds of eye-catching images at no cost.
Step 6: Use Backlinks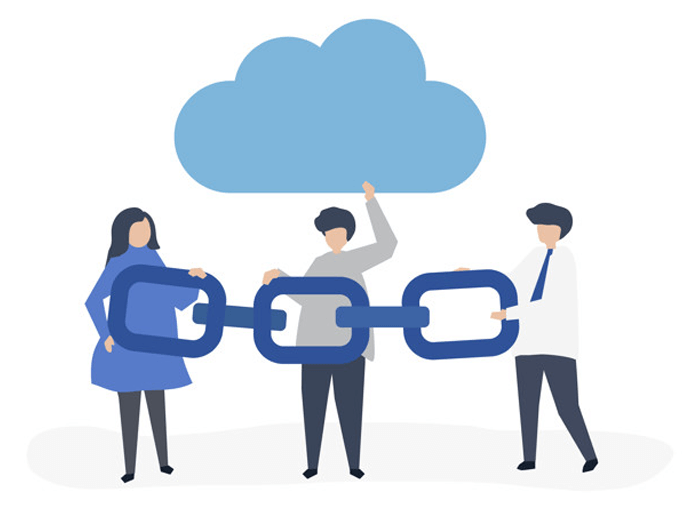 From a search engine optimization point of view, links demonstrate a site's reputation. Every time a site links to your pages, it's saying that it finds them worthy of sharing with its readers.
When search engine spiders find a site with many sites pointing to it, they conclude that the site provides quality information that should be rewarded with high rankings.
However, there are backlink characteristics that matter in rankings algorithms. For example, a backlink from a high ranked site will count more than one from a low ranked site.
A link from an authority site within your industry also will count more.
Internal links also help your readers navigate your website, help improve the search rank of the pages you link to, and help define the architecture and hierarchy of your website.
Boom You Are In
Every marketer wants more traffic. If you're one, it's not bad.
By using these 6 killer steps, you will find audiences in places you can't imagine. Stay out of vanity metrics, optimize your content, and start getting quality traffic to your website.
The type that will give you measurable business results 10x better.
So what steps will you use to increase traffic to your site?
Leave a comment and don't forget to share this post.