I will tell you this truth If you try to find out from great marketers like Seth Godin and Neil Patel of what type of skills required to be a prominent digital marketer. You'll be surprised by the number of skills they have that might not appear to have anything to do with marketing.
But there is one unique thing about them –  a focus on meeting audience needs. Throughout my many years as a Digital Marketer, I've found this to be true – When I focus on meeting my customers' needs, I ultimately wind up more successful than when I put my gain first.
So, what does it take to follow that advice? Simple: The modern marketer has to be familiar with a lot, good at many, and master of a few of the skills that have helped Seth Godin and Neil Patel have a focus on meeting audience needs.
To that end, I've put together 7 skills to master as a digital marketer to keep your customers happier and save.
#1 SEO SKILLS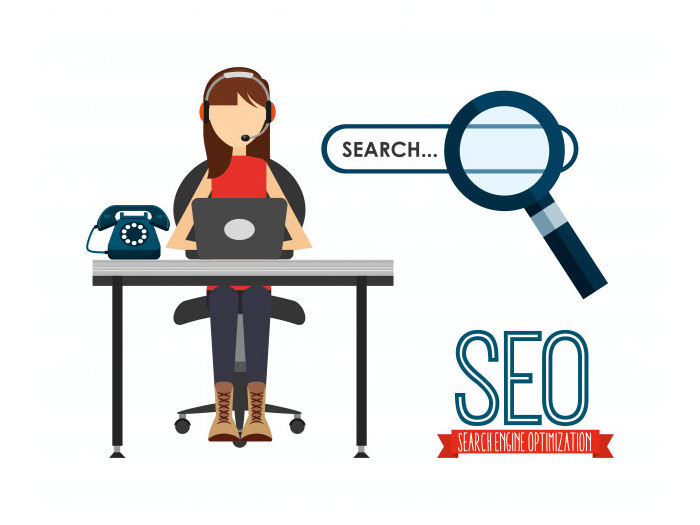 It is no surprise that search engines rule a digital marketer's life. Since the rise of Google and the death of outbound marketing, ranking on the first page of search results has become a daunting task.
According to a survey conducted by Gravitaonline, out of 8 million people, only 6% clicked on the second page of search results.
This tells us that a digital marketer without a working knowledge of SEO will find it difficult to scaleup. As search engine algorithms keep evolving, digital marketers will need to have the requisite skills to stay at their top-ranking position.
Take a quick visit to SEO Services USA and learn just how much this industry has grown and how important a thorough SEO knowledge has become their business's marketing strategy.
Both SEO and Search Engine Marketing (SEM) has informed the entire digital marketing landscape on both data and content-driven marketing.
One thing that should be highly noticed is that SEO is not just about building the search engine-friendly websites or visibility for digital marketing.
It's also about improving your overall website content value for people too.
Here are some of the essential skills for modern Search Engine Optimization (SEO):-
Basic HTML Coding
Content Marketing
Conversion Rate Optimization
Strong analytical and research mind
Online Brand/Reputation Management
A clear understanding of best practice tactics ( such as on-page, off-page, technical SEO, local SEO)
Key Takeaway:
Optimizing your content for relevance is one of the most important tactics for driving quality traffic to your website and brand properties.
Which is best to achieve with organic searches. Organic searches are quality traffic that should be a significant part of your digital marketing and is the most cost-effective way to get new prospects and customers.
#2 Content Marketing Skills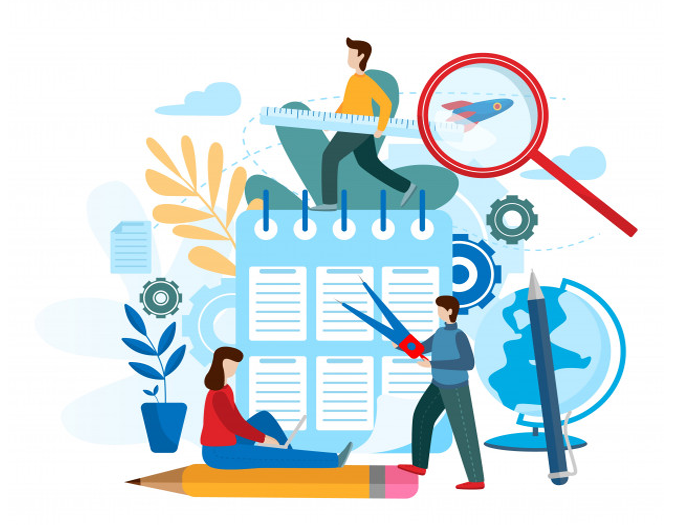 Content marketing will remain a crucial part of the digital marketing game no matter what happens. With the rise in content marketing, business is expected to increase their budget on content production. This is not surprising, because content marketing helps companies rank higher in search results.
Whether it's a helpful and insightful blog post or a gated piece of content like an eBook, it all helps to generate those valuable leads, increase website traffic and move businesses one step closer to that first-page result.
It is not only creating high quality, SEO-friendly content of various sorts, you also have to understand how to effectively get audiences to engage.
For digital marketers, this speaks volumes for how important this skill will be. Digital marketers who know how to produce high-quality content are in great demand but short supply.
It's important to note that content can take many forms, from video to social, emails, web content, blogs, e-books, videos, whitepapers, and so on.
The way content is written in itself has evolved. In the past, content creators were mostly concerned with writing for search engines.
But In recent times, however, you must be able to write for audience persuasion as well. Your content must be engaging and directed to attract a unique target audience in real-time and get them to take a specific and measurable action such as getting on a subscription list or making a purchase.
The major focus should be the creation and distribution of the engaging content across the variety of platforms which makes it the Major skill of Digital Marketing.
See a few things to bear in mind when using content marketing as Best tool skill for Digital Marketing:-
Brand awareness and education via podcasts
Engaging and informative blog posts to segment potential audiences
Customer's testimonials and their stories that will influence the prospects of buying decision.
The other Resources and the webinars to educate your audience and surveys to evaluate their choices.
Lead magnets, infographics, social media updates, and white papers that present your offers and introduces your company is focused on Content Marketing as a Digital Marketing skill.
Key Takeaway:
It's much more than just writing content. Create and distribute epic content that would turn a stranger to a buyer.
If you Master the content marketing skill, your service would always be in high demand, and you will be able to key into the never-ending opportunity in the digital marketing space.
#3 Data Analysis Skills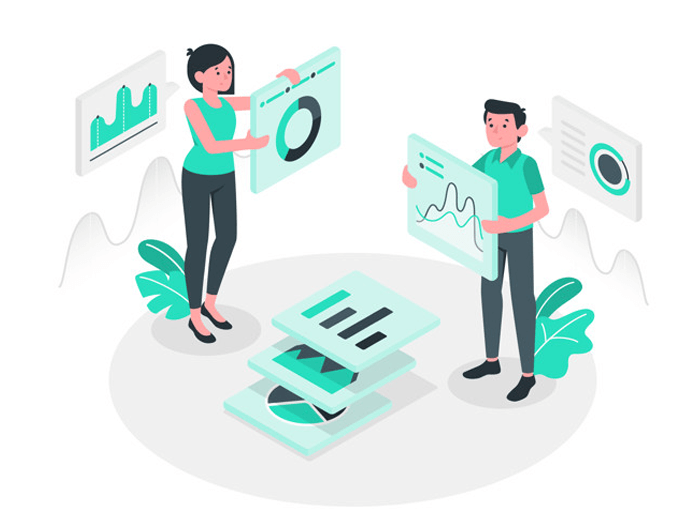 In this current digital marketing landscape, marketers are spoilt with an abundance of data. It is because of this volume of data that analytical skills are more important than ever.
As part of our research life, we can drill down into our customer's personalities, discover their wants and needs, pinpoint exactly where on the buyer's journey they are and determine which messages to send to them to move them one step closer to purchasing our products.
However, there's no point in being good at finding stellar data if you cannot analyze them.
Turning all this mined data into something tangible and valuable is a highly sought after skill, and there will be a continuity in the need for a data analysis skill. Google Analytics is a central tool for digital marketers no matter what facet of digital marketing you may want to fall into.
Monitoring and reporting via such tools are pretty straightforward, but the tricky part is how to gather and use that information to help you learn more about consumer behavior and apply it to new solutions that boost traffic and conversions.
Marketing analytics help drives better decision-making processes and has been known to be the best digital marketing skill. 
But it's quite unfortunate that some organizations are overwhelmed with data and aren't quite sure which numbers are most relevant for their needs. Data analysis skills will help you in the following ways:
Micro-targeting messages and offers to audiences based on location, demographics and buying patterns
Research the most effective ads and tuning them in to supercharge your advertising ROI
Improve your overall online customer experience by reducing friction points and smoothing ordering processes
Analyzing market gaps with an eye towards new product development
Key Takeaway:
Having working knowledge in data analysis can help you earn a six-digit income.
Most businesses (even small ones) have huge amounts of data to track and are always looking for people who don't only know how to "read" this data but to know exactly which data to use towards improving business strategy in the future.
If you can show that you can do this in innovative ways and that the way you do it ends with important results, you're going to be a valuable asset in the industry.
# 4 Video Marketing Skills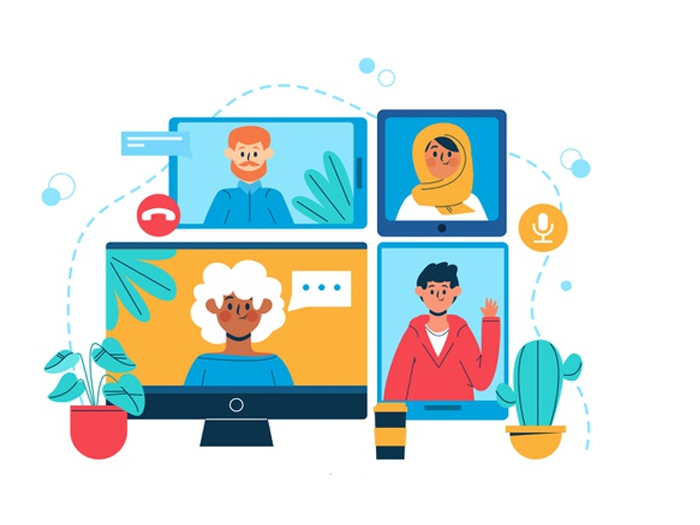 Video marketing skill is the most in-demand marketing skill and has become one of the most powerful strategies in digital marketing, especially in recent times that shows a record as high as 78% of people watching videos online (Hubspot). Nothing tells a story better than a video.
It is a niche that is carved from content marketing which requires highly specialized skill in creating engaging video content through storytelling.
However, as a digital marketer you don't have to know everything about video production, but knowing how to create a quick intro video is a good place to start with With these new features for creating sharing and engaging videos on platforms like YouTube, Instagram and Facebook is a highly rewarding marketing strategy when used effectively and are a must for building digital marketing efforts. See a few things to know about Video Marketing-
Optimized video descriptions and tags for search engines with the right keywords.
Working knowledge of editing videos and producing animations that will keep telling interesting stories your audience can relate with.
Take advantage of demos, interviews, testimonial and different storytelling styles and mold them to meet the needs of your target audience
Key Takeaway:
The impact videos have on brand development and sustenance has made it one of the hottest jobs online today.
It has the potentials to hold customer's attention, more than 80% of customers are more likely to purchase a product after seeing it detailed in a video.
To add to that, a well-optimized video can boost your chances of being in a top Google ranking position by at least 50 Bear in mind that these are just loose statistics that are going to vary depending on who you ask, but the point is that most statistics point to much higher conversion, engagement, and higher SEO rankings when it comes to video.
What makes it so engaging? Because it's personal. When people can see your face (or the face of the person promoting the brand), they are more likely to trust the entire enterprise. It's also a wonderfully versatile content to use through different platforms.
If you want to learn more on your own, you can try out video editing tools like Apple Final Cut Pro X or Adobe Premiere Pro.
#5 Email Marketing Skills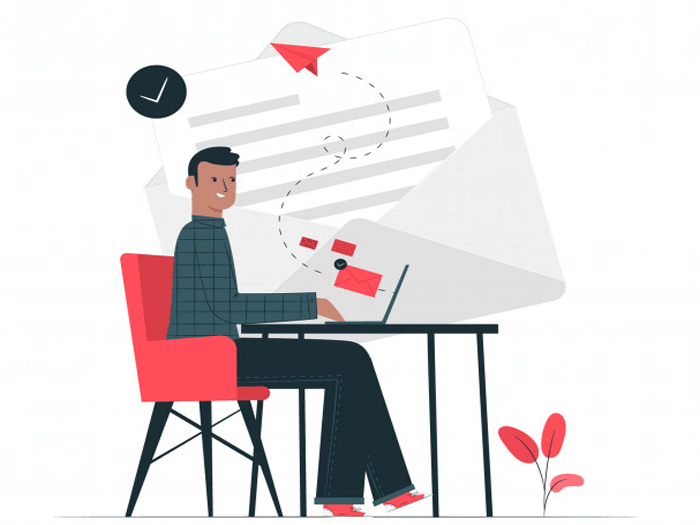 This is truly not a new skill, but it is yet another best skill that makes Digital Marketing a new wave. It essentially needs a deep understanding of the target audience and close interaction with them by sending out super targeted emails to inform, educate and engage them with your business Having this skill set translates into being able to understand them:-
ability to develop relevant headlines and hooks.
strategy on which email automation is based and knowing where to use it in a funnel.
thorough measure and analysis of click-through rates, conversions, open rates engagements, deliverability, trends as well as other anomalies.
Key Takeaway:
You need to be able to do more than send out regular communication. You must be able to optimize your email marketing by crafting a compelling strategy, testing relentlessly, and refining content based on what works best with your audience. Thus, email marketing helps you create more business opportunities.
# 6 Social Media Skills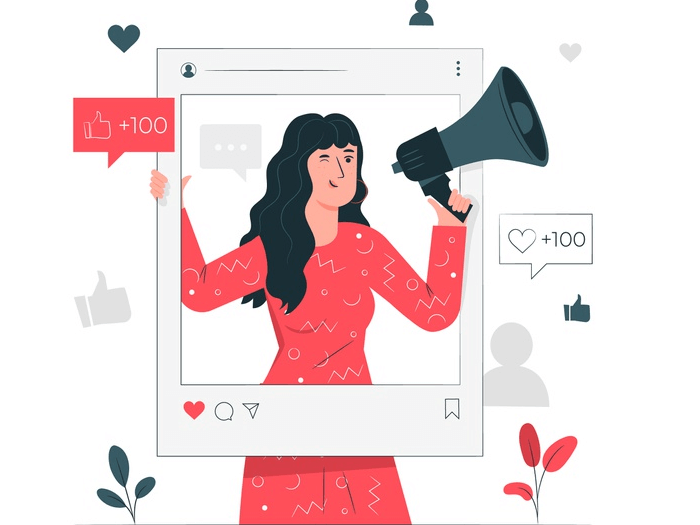 Social media skill is a must-have skill for a digital marketer. This skill-set brings you closer to the nitty-gritty of how a business makes money online and this makes you indispensable. What then does it entail and why is this skill so important? These days every business wants traffic and is willing to hire a specialist to handle that part of their marketing that will drive traffic for more leads and sales.
Running adverts on social media can be extremely expensive, especially if you are not careful to target the right audience. 
As a digital marketer, you are responsible for negotiating, purchasing, and monitoring of ads on social media. To achieve this, you should have the following skill sets:-
A good understanding of paid traffic especially in areas of relationship marketing.
The right platform for the ads via your market research with a bid to target the right audiences.
Sound knowledge on the adjectives associated with advertising such as "display", "third-party", "mobile", search" and "native".
Good knowledge of when and how to use ad pixels.
By transforming the raw data into meaningful metrics such as Cost per Transaction, Average Customer Value and so much more.
Linking the design campaigns over ensuring synergy with others to make marketing efforts.
Key Takeaway:
As a Digital marketer, you should understand how to develop a strong social media presence to help bolster business brands and further their marketing goals.
Ten percent of the businesses that we looked at in the Digital Professional Institute study cite social media experience as a requirement for applicants
#7 Marketing Automation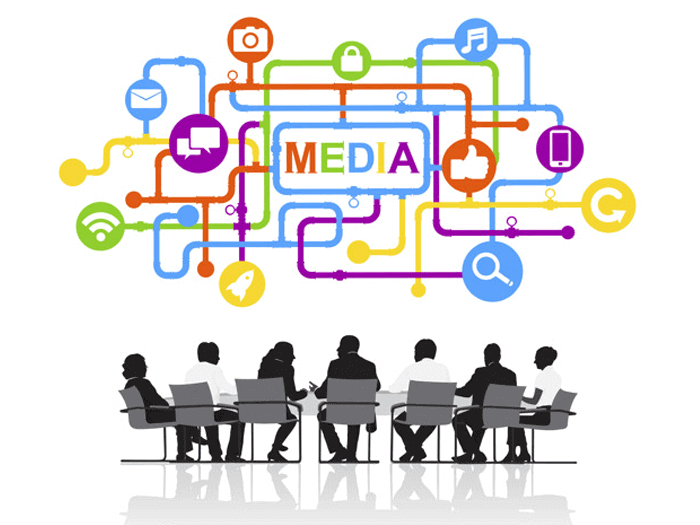 .
Digital marketers who are well versed in their niches marketing automation tools, and keep their finger on the pulse for new ones emerging, will be far more valuable to companies in the future.
With over 4000 marketing automation solutions available, staying on top of them all can be an impossible job for digital marketers, However, it is necessary to work with them and determine which ones are the most valuable to becoming an indispensable asset.
To make sure you are one of them, take advantage of the free certification courses many of these platforms like Hubspot, Hootsuite and Marketo offer.