It will be done on you when traffic coming to your website that would automatically mean more customers and money to you, instead, it results in them taking off without no action.
So you ask the big question WHY? There are so many factors as to why your potential customers are landing on your website but immediately taking off again. To name but a few:
Your landing page isn't in harmony with your inbound marketing efforts and has no focal point
The quality of the page is low. There's nothing inviting to engage with.
What you're offering isn't strong enough and sign up forms are long-winded.
So your audience doesn't match the purpose of the page since they won't engage with your page.
Better still they have found the information that they were looking for.
These are just some of the reasons and I'm afraid to tell you there are a hundred more. Don't let that scare you.
I will share with you the secrets on how to turn those visitors into customers and not just one-stop customers but loyal  and repeated customers
We will cover two parts:
Part 1:
 Converting Your Visitors Into Customers
Target the Right Audience
Use Live Chat to Build a Personal Connection
Encourage Purchases with special Offers
Give Visitors Peace of Mind with Social Proof
Optimize your Landing Pages
Leverage the power of A/B Testing
Track your visitors' mouse movements
Part 2:
 Turning Them Into Loyal And Repeated Customers
Use a Rewards Program to Encourage Loyalty
Create Awesome Content to Keep People Coming Back (How?)
Build a Social Media Presence
Now let's get down to:
Part 1: Converting Your Visitors Into Customers
You've successfully attracted visitors to your site. You need to convert them into customers. Here are 4 best ways to help you do that.
1. Target the Right Audience[ps2id id='Target-the-Right-Audience' target="/]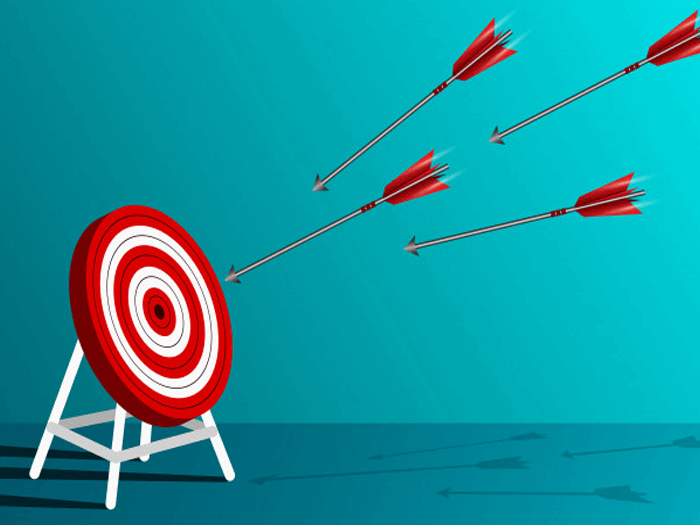 To many its a no-brainer but this is what really matters most. No matter how good your product or services is if the demographic you're targeting isn't interested in it.
Then it becomes very hard for you to convert them into customers. When customers feel like you know who they are, they're more likely to buy from you.
Taking the time to define who your audience is and how they want to interact with your brand will go a long way helping you convert them into customers.
A great way to target the right audience is by creating buyer personas for your ideal customers. By doing this you're able to critically evaluate who they are, what motivates them, and how they'll interact with your brand.
These personas will then help you make strategic choices on how to convert them into customers — creating a feeling that will have a much bigger impact on their decision to shop with you than a generic Facebook ad.
2. Use Live Chat To Build a Personal Connection[ps2id id='Use-Live-Chat-To-Build-a-Personal-Connection' target="/]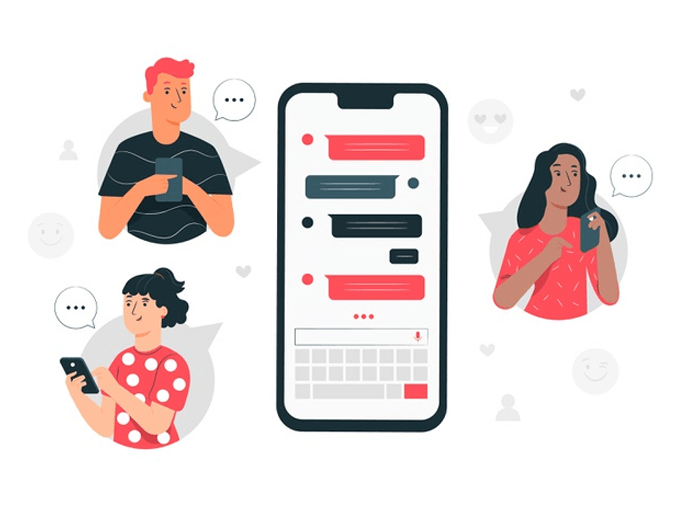 Live chat is a revolutionary marketing tool. In the past, customers' understanding of a brand is limited to product descriptions and FAQ offered them.
Leaving them with limited information, which ultimately leads to a loss in sales. In these recent times, customers are self-directed.
You can address their concerns with your brand in real-time, saving you from losing the sale due to a lack of information. With live chat, visitors can now converse with an actual representative from your company and receive personalized answers to their concerns.
Helping you build a more personal relationship with your customers. This harmonizes your brand and your audience's interest, making your business more accessible, desirable, and personable.
These emotions will inspire customers to browse a little bit longer and ultimately make their first purchase. If you're interested in trying out live chat on your website, I recommend checking out 
Zendesk
, 
Intercom 
or
Tawk
.
3. Encourage Purchases with Special Offers[ps2id id='Encourage-Purchases-with-Special-Offers' target="/]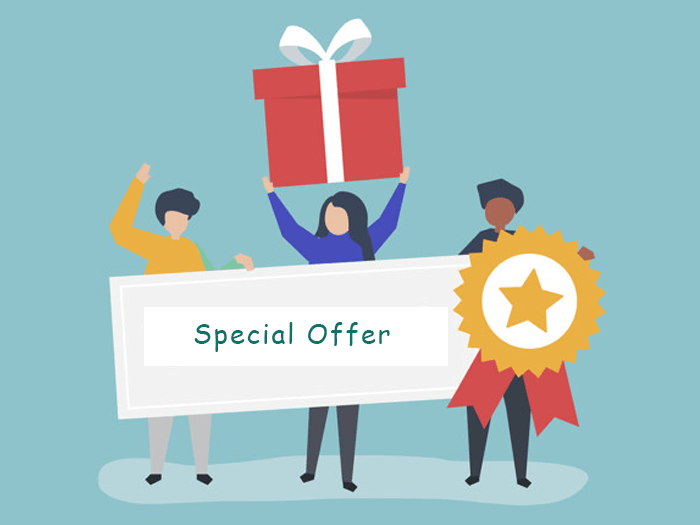 An awesome way for you to prick new visitors into action is with a special offer.
A great way to do this is to make the best first impressions to your visitors, welcoming them with a special offer and a limited time to get it. With more value upfront, they're more likely to make a purchase and consider you in the future.
You can also build special offers into longer-term business strategies like rewards programs. Instead of simply offering a discount off their order, 
give them welcome points
 for signing up for your program.
That way you can give the customer enough points that they can immediately redeem for a discount when they checkout. This type of incentive is another great way to build relationships, which plays into your long-term loyalty strategy.
By the time the customer decides to make their first purchase, they already feel a connection to your brand because it feels like you've been generous with them.
If you're interested in building rewards and special offers into your longer-term strategy, I'd highly recommend looking at 
Smile.io
 as a way to strengthen your customer experience.
4. Give Visitors Peace of Mind with Social Proof[ps2id id='Give-Visitors-Peace-of-Mind-with-Social-Proof' target="/]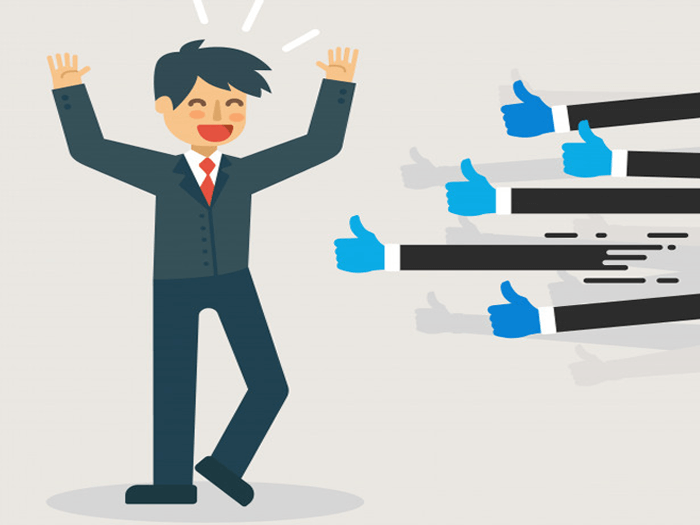 Customers are not fulfilled with just buying. They need something more – peace of mind. Telling your visitors how great your product is, is not enough, and the fact remains that they won't believe you unless you can prove it. A great way to prove this is by having social proof on your website.
This type of user-generated content allows visitors to quickly verify from other buyers that what you say is true. According to 
Nielsen
, 70% of people will trust a recommendation from someone they don't even know, making customer reviews the perfect way to set your customers' minds at ease.
There are a ton of reviews tools out there but two of my favorites are 
Yotpo
 and 
Stamped
, both of whom offer innovative ways for you to approach social proof.
5. Track Your Visitors[ps2id id='Track-Your-Visitors' target="/]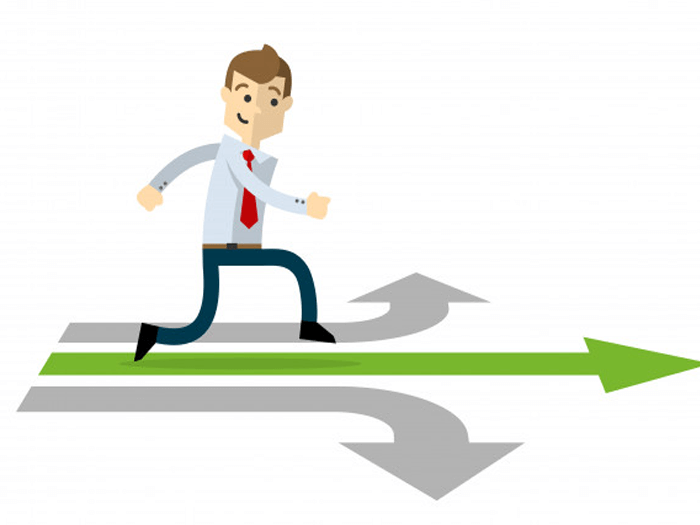 This might seems weird at first but yes, this truly works. Tracking your visitors' mouse and cursor movements can help you know what caught their interest the most.
Using this data, you can estimate which parts of your website are interesting and which lack exciting elements.
Heatmaps
show you click activity. Optimizing websites based on click data can help you move your visitors towards a conversion. Another interesting thing that can be done to push users' to stick around is to build custom exit popups.
This can easily be done using 
Hello Bar
. Simple – Offer them an incentive and they'll have a reason to stay!
6. Optimize Your Landing Pages[ps2id id='Optimize-Your-Landing-Pages' target="/]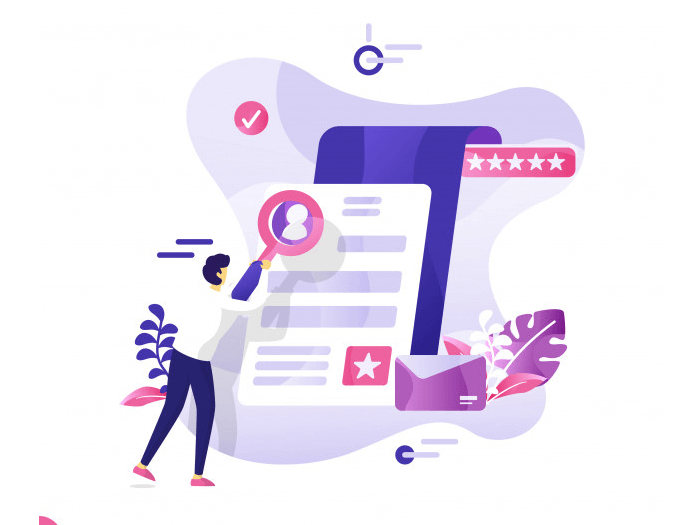 Landing Pages are designed to persuade visitors to make a purchase. Converting landing pages have some common elements. These are:
Intuitive design
Catchy headlines
Compelling Call-to-Action
There are several tools available out there that help you to optimize your landing pages. Optimizely is one such tool that can help you design Landing Pages that actually lead to conversions.
7. Leverage the Power of A/B Testing[ps2id id='Leverage-the-Power-of-A/B-Testing' target="/]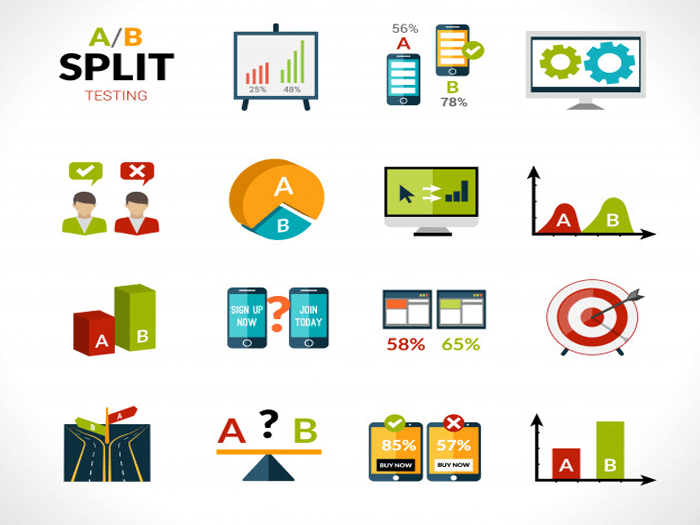 A/B testing is an exercise that can turn your website visitors into customers. While conducting an A/B test, one common mistake most of the marketers make is changing multiple variables instead of a single variable.
You just have to change a single variable and push that variation with the same landing page. Keep it running until you arrive at helpful data to know what your audience preferences are.
Part 2: Turning Customers Into Loyal And Repeated Buyers
Once you've converted your visitors into customers, your next task is to make sure they're satisfied enough with their purchase and have a reason to keep coming back for more. Here are  4 best ways to help you turn your customers to loyal and repeated buyers.
8. Use a Rewards Program to Encourage Loyalty[ps2id id='Use-a-Rewards-Program-to-Encourage-Loyalty' target="/]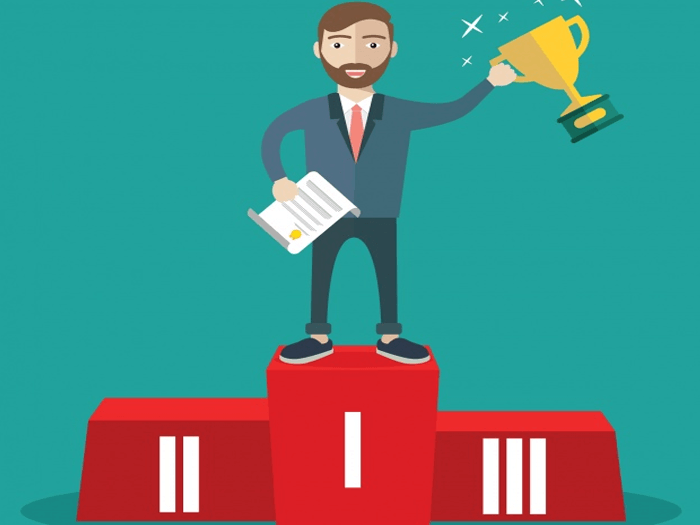 if you're looking to build customer loyalty, rewards programs are the best way to do so. That's because they are most concerned with customer satisfaction and ensure that your brand provided real value to every of their purchase.
Rewards programs also provide a room to introduce an element of
gamification
 to your business strategy. Giving your customers a unique position that reflects on how relevant they are to your business, makes them keep making purchases to protect this status.
It also attracts new customers to gain that same status, encouraging them to make their first purchase to unlock the same benefits. These rewards ultimately act as powerful switching costs that keep customers from shopping with a competitor in the future.
9. Create Awesome Content to Keep People Coming Back[ps2id id='Create-Awesome-Content-to-Keep-People-Coming-Back ' target="/]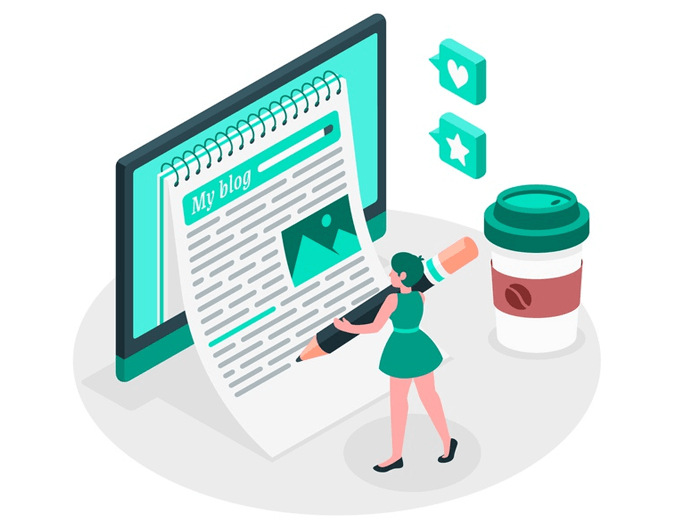 Content is a huge part of your brand. Sharing original content provides additional value to your customer experience that turns your brand into more than just a product.
Having something like a blog or a gallery page, help you transition from simply being a business person to being a business influencer. By doing this, you create more opportunities to engage with your audience, consequently, earn their loyalty.
As they start to trust you as a source of information, they will engage with your brand on a more regular basis, making you influence as opposed to simply a regular brand.
10. Build a Social Media Presence[ps2id id='Build-a-Social-Media-Presence' target="/]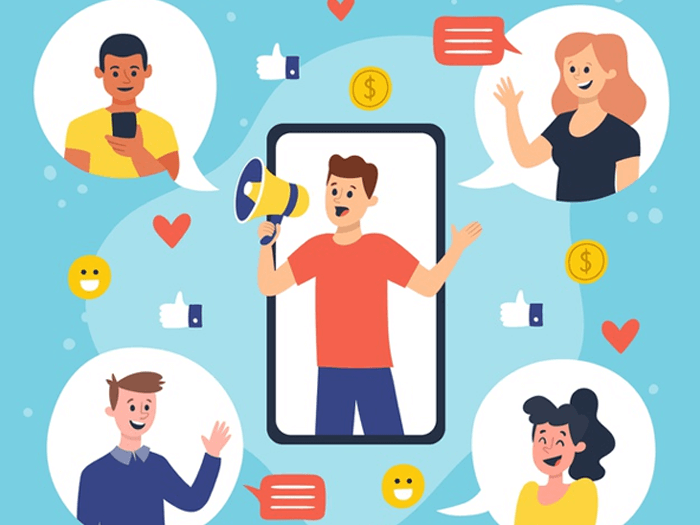 Social media can be an awesome place to interact with your customers and create original content to support your brand if done rightly.
Social media presence allows customers to engage with your brand in real ways. When you build a social media presence you humanize your brand, and customers are able to stay more informed about everything that your brand has to offer them.
Inkbox 
does an excellent job of this with their Instagram profile. With a mixture of branded content and social proof. They're able to showcase customers who love their products.
And when a company reposts your photo, especially with a large following like Inkbox, it's an incredibly positive experience for you as a customer.
When customers are able to contribute to your online presence, it increases their personal connection to your brand. This, in turn, grows their attachment to your company which makes them a more loyal customer.
Key Takeaway
1. Attracting Visitors
Attracting strangers and turning them into visitors is all about creating more opportunities to be found. A perfect way to do this is through your blog. Think about the things your target audience will be searching for and write blog articles that answer questions related to those topics.
This will help you rank your articles for these key phrases and in turn help, people find your website. This is the main premise around the attract stage. Once someone is reading your blog you can then start the convert stage to turn them from a visitor into a lead.
Another way to attract people to your website is by using infographics. Infographics are great because they condense numerous facts, statistics and information on a topic into a fun, flowing image that is useful, informative and shareable. Let's look at an example from
AmeriCommerce 
who provides an eCommerce platform to help people sell online.
They used an infographic titled 
the history of web design
 on their blog; someone searching the internet for web design, web design trends or the history of web design is likely to come across this and find themselves on the AmeriCommerce website, therefore attracting the right people through search.
Another way the Infographic can be used to attract more of the right people to their site is through outreach to other bloggers who write about similar content.
Outreach is the process of speaking with these relevant bloggers and publishers with the aim of getting the infographic featured on their website. If the infographic is placed on their site with a link back to AmeriCommerce the result will be they have broadened their reach to more relevant visitors.
Lastly, in the attraction stage, use social media to share your other appealing content that will link back to your website.
The more shares the more likely you are to attract the correct audience. Building a fan base through social will give you a wider reach and a resource to tap every time you create new content.
2. Converting them to customers
Once you've attracted potential customers to your website there needs to be a method to capture their details in some way. This turns people from anonymous visitors to contacts in your database.
First of all, make sure however they may have clicked through or found you, that this is reflected in the landing page. If they clicked through from a blog about a special feature you have to offer, make sure it takes them to a page that reflects this with a Call to Action for them to get it.
The use of an ebook to download is a great way to convert your visitors. Offer a link to download the ebook in the blog they've just been reading or in easy view advertise it in the sidebar.
For example, AmeriCommerce's blog on 'The 7 Biggest Ecommerce Design Mistakes to Avoid' had a well-placed link to their ebook on '10 Ways to Drive Traffic That Converts Shoppers into Buyers.'
Finally, to capture that information ensure you make it as easy as possible, no long-winded sign-up forms. Use a quick type in your name and email here to download our latest ebook and voila you'll have the information you need to turn those leads into customers.
3. Close the sales
Now that you have captured their details it's time to start the nurturing process to turn them into customers. The ways to do this: email marketing, blog management, and social media.
Email Marketing is the key to keeping in touch with the person once they have to input their details. The idea is that if you market yourself in the right way to them, through a relevant sequence of emails, you'll be in the forefront of their mind when they decide to make a purchase in your industry area.
In the email, you can also use clear recommendations, by making something stand out amongst the content rather than showing equal choices. Psychology studies have shown that if there is a more equal choice we are 
less likely to make a decision
 but emphasizing can make it seem like a good idea and the right choice.
The key here is to send contacts relevant information about your product or service, highlighting why you are better than your competitors and reasons why they should buy.
Make your service irresistible and when they are ready to buy you will be the company they consider. Further blogs and social media at this stage are also recommended. However, at this stage, it's important to have content relevant to people further down the sales cycle.
People at this stage need more specific content that's relevant to their purchase decision. Make the blogs more specific to what they're interested in and on social media share content that will prompt those people closer to making a sale.
4. Returning Customers
By now you have the sale but what you really want is a customer that is happy to return time and time again, and more so, someone who will tell their colleagues and friends about your product or service. 
Inbound marketing is key to getting and keeping these customers and used effectively will delight your customers into a returned sale and into becoming promoters of your business.
 Using advanced strategies that help customers use what you have sold to them is ideal. You also want to create up-sell and cross-sell opportunities to help increase customer lifetime value.
An example of this is presented by AmeriCommerce who provided their customers with a piece of content that advised them on the importance of 
product photography in eCommerce
 and a cheat sheet on DIY product photography.
In providing this content they are adding value to what the customers have already invested in. Do this in your own industry area by coming up with advice or tips on how to get the best out of the product or service they have purchased/received from you; the key to creating loyal customers.
Turning website visitors into customers should be fairly easy if you plan your content marketing in the right way.
In today's market, it is important as most customers use the internet to search for what they need; all you need to do is cast out the correct bait to attract, convert, close and delight the right customers.
Boom You Are In
You have finally succeeded in turning your website into a conversion machine with your website visitors converted into a loyal and repeated customers. Leave a comment telling us what of the steps worked better for you. Don't forget to share this post with your friends.