If yes, then this article will break down each platform and help you learn how to make the most out of it for your marketing.
I will show you how Facebook, Twitter, Linkin, Google+, Youtube & Pinterest Differs in terms of marketing – 
#1 Facebook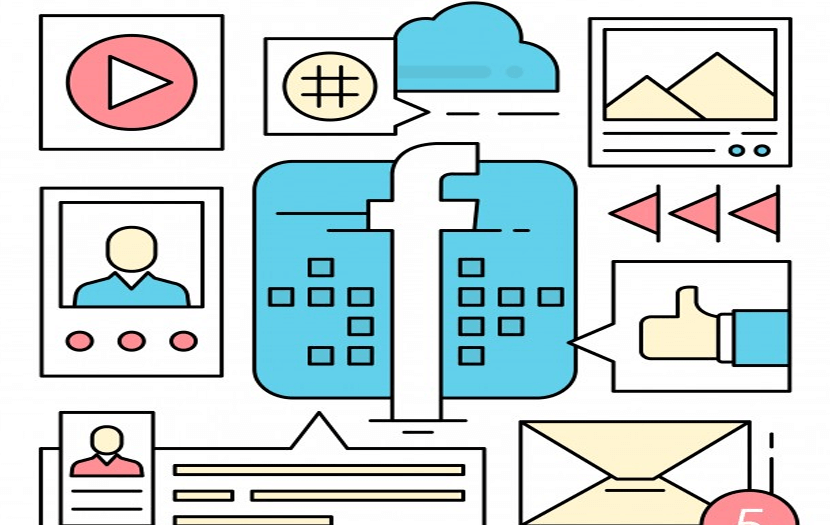 Facebook will continue to be the powerhouse for marketing, it's a great platform to build your brand identity, broaden your reach, and keep your customers informed.
No matter what your business size may be. Whether you're a big corporation or small local business, Facebook is a powerful marketing tool for your business.
Here are seven ways you can use Facebook for marketing:
– Facebook Business Page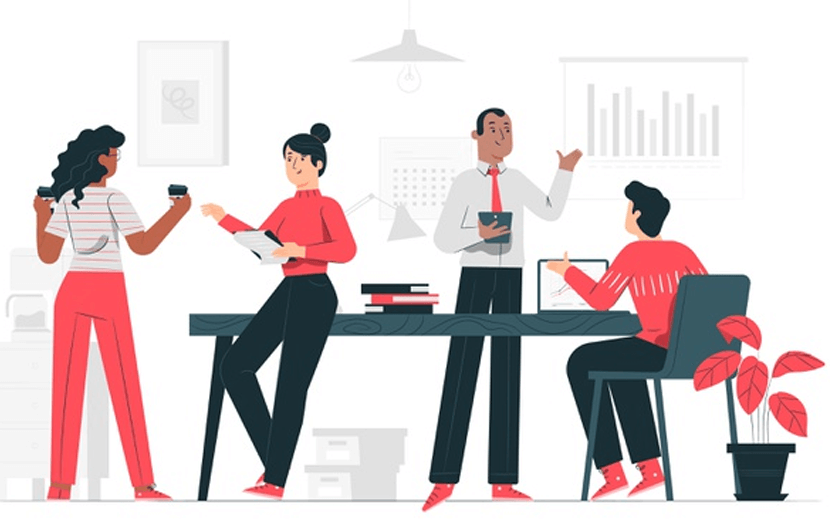 A Facebook business page let your business to be easily identified – not only through product listings and services, but also by sharing links, images, and posts to give a better sense of business.
Your Facebook business page is a great spot to develop your brand identity and business image. A lot can go into your business page when considering what your audience would like to see. 
Share social media images, links, videos, anything, as long as it is relevant to your business or something your target audience would enjoy.
A nice mix of humor, educational resources, and posts about your business is ideal.
Read also How to create a Facebook business page
– Facebook Advertising: Classic Ads
Facebook provides its own way of advertising through Facebook ads, which appear in the side columns of the Facebook site. This is called classic ads.
These classic ads are referred to more specifically as Marketplace Ads. They include a headline with a copy, an image, and a click-through link (CTA) to either a Facebook page, a Facebook app, or a website.
Facebook advertising is successful to take marketing action that attracts more customer for your business
Few of Facebook advertising features that make Facebook a powerful marketing tool includes:
Demographic: targeting by Facebook user data on age, location, education, and interests.
The ability to set ad budgets.
Ad testing, in which multiple ad versions can be run simultaneously in order to compare ad designs and setup.
Built-in ad performance measurement tools.
However, knowing how successful your Facebook ads really are is important for your marketing decisions. Facebook doesn't release information about their ad CTRs.
It is estimated that Facebook ads generally have a CTR of 0.051%, and an average CPC of $0.80; a business's Facebook advertising cost can vary a lot depending on the targeting options set and competition.
Using Facebook advertising helps you build your brand community. when people like your page, they become followers of your business page, and your post will appear on their Facebook news feed.
This will results in engagement as more users interact with you and your brand, establishing relationships that may end up translating to conversions in the future.
Read also  How To Create A Successful Facebook Ads Campaign
– Hosting Facebook Contests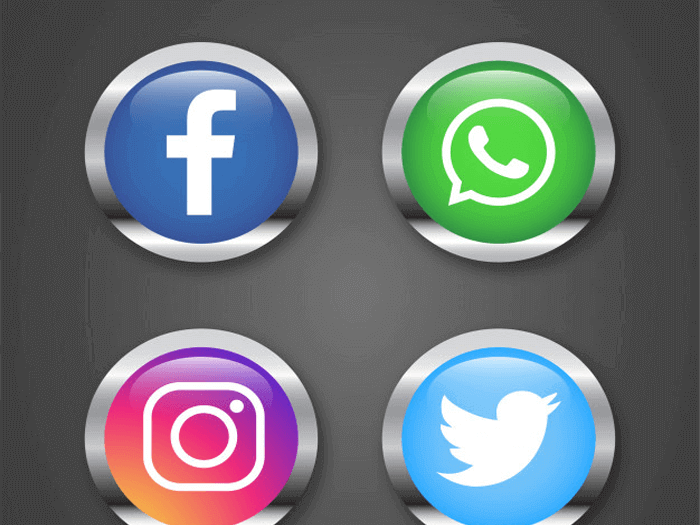 Running Facebook contests is another Facebook marketing tactics that can create brand awareness and increase fans.
While planning a Facebook contest, be aware that contest can't be hosted through Facebook. This simply means that you can't ask for likes as entries or have people write answers in the comments, etc
However, as an important note, businesses use a third-party app for creating their Facebook contest, then direct users to the app from their Facebook page.
There are plenty of paid tools to help you do this, as well as some free ones. Shortstackoffers a number of free contest templates, so long as your page has under 2,000 likes. Pagemodo also has a free option. Many third-party Facebook contest apps offer free versions, but your options with them are limited.
Read also How To Run A Facebook Contest For Free
– Facebook Promoted Posts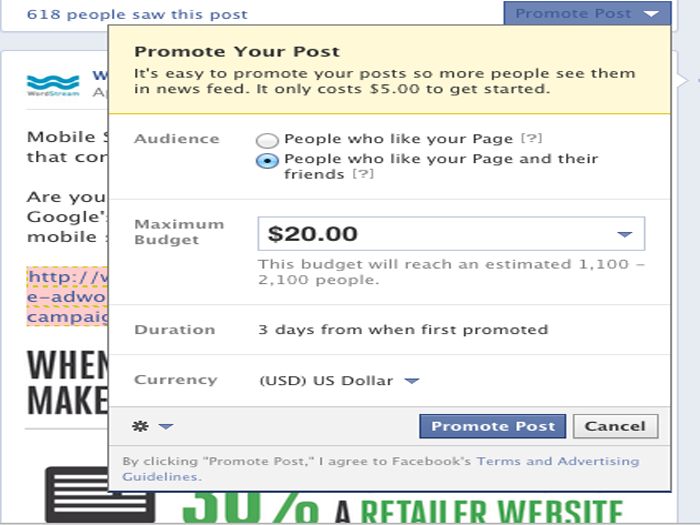 Facebook promoted page help Facebook page owners have their Facebook post reach a certain number of users by paying a flat rate
You may ask the question – why do I have to pay for my post to be seen by Facebook users who are my followers?
As you already know, if a user liked your page, then your post should always appear on their newsfeed. But what if their newsfeed is flooded with other posts.
That's where promoted post comes in. It gives a higher chance of your post to be seen on their newsfeed. Facebook Promoted Posts are shown to existing fans, with an added option to reach friends of fans.
Promoted Posts are easy to set up – just click the button beneath any of your page posts. While the flat rate simplifies the process.
Read also 7 Ways To Boost Your Facebook Post.
– Sponsored Stories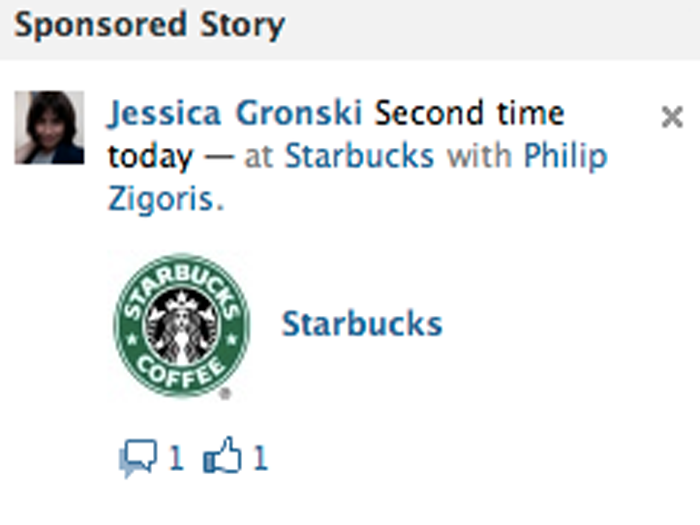 Sponsored Stories are a type of engagement ad that shows user's interactions, such as a Facebook like, to the user's friends.
The goal of Sponsored Stories is to have a user take the same action as their friends. If a user sees that three of his friends like a certain page, he is more inclined to pay attention and also take the same action. 
It seeks to utilize referral marketing. For instance; you can show friends "likes" if you want more page likes, or show friends who have "claimed an offer" if your business wants more users to claim offers, etc.
The action performed by your friend liking your page or claiming your offer is automatically posted in a user's news feed. Sponsored Stories get preferred positioning, capable of appearing in news feeds and the right sidebar, and it is only the Ad format available on mobile devices.
However, Sponsored Stories don't only apply to likes or offers – they can be used with any Facebook Open Graph app. As an example, If a friend has just installed Scramble With Friends on Facebook, Sponsored Stories can show users that their friend has just played the Scramble game, with an invite to "challenge them," or  "play with them," or any similar variation.
According to Facebook,  Sponsored Stories have
46% higher CTRs
and 20% lower CPCs than regular Facebook ads, making it a serious strategy for marketing on Facebook.
– Facebook Open Graph
Open Graph is an internet protocol that was originally created by Facebook to standardize the use of metadata within a webpage to represent the content of a page.
Within it, you can provide details as simple as the title of a page or as specific as the duration of a video. These pieces all fit together to form a representation of each individual page of the internet.
Facebook Open Graph lets businesses label a user's action with their app or website.
Billions of interactions are posted with Facebook Open Graph every day. For instance, businesses can create third-party apps that connect to a user and post a notice on Facebook when a user performs a specific action with the app.
Facebook's Open Graph allows creative interactive options outside of the standard "like" and "comment."– it's up to businesses to get creative. Posts can suggest that users "listen," "taste," "read,".
Virtually any time a site or app prompts users to sign in to Facebook, it has something to do with connecting the user with the Facebook Open Graph.
Spotify is a great example of how Facebook Open Graph becomes a powerful Facebook marketing tool. It all starts with a Facebook login prompt.
This is followed immediately by a permission request, which many users click through with little thought. I actually discovered that I had given permissions to 130 apps, 95% of which I don't recall the reasoning behind.
Once permission has been obtained, Spotify is able to stream what songs a user is listening to on a friend's news feed.  Users are given a variety of options – they can like the song their friend is listening to, listen to the song themselves, or star it as a favorite in Spotify.
Open graph actions like these are unique enough to stand out from the cluttered craziness of a user's news feed. Many Facebook games make frequent use of Facebook open graph actions, posting a notice when a user has completed a level or won an achievement.
Open graph actions are being categorized as a new type of consumer story, taking advantage of the word of mouth phenomenon. Open graph posts are more meaningful to users because they are being generated by a familiar friend, not simply a brand, making them the latest and greatest of Facebook marketing tools.
– Facebook Exchange (FBX)
Facebook Exchange or FBX is a system where Facebook sells high-quality inventory ads through an auction to many marketing bidders (Real-Time Bidding). It significantly helps marketers reach out to valuable customers on Facebook.
Advertisers take advantage of ad retargeting on Facebook through real-time bidding – FBX enables advertisers to serve tracking cookies on users' browsers as they visit advertiser or publisher sites and then retarget those users with relevant ads once they enter Facebook, often for remarketing, i.e. to remind them about a retailer site they have visited for example.
Advertisers can target audiences based on web history data – when a user visits a product page on a retailer's website but fails to make a purchase, and the retailer can then display an ad for that same product on Facebook with FBX.
While Facebook retargeting ads were only relegated to the side columns, recently these ads have been allowed to appear in news feeds, the most valuable Facebook real-estate.
This is great news for FBX advertisers since response
rates for news feed ads are 10 to 50 times
 higher than that of ad placements in the right column. Facebook Advertising is really picking up speed in the business world.
It uses social graph and activities to pinpoint those who fall into your buyer demographics, making Facebook Ads incredibly effective. Facebook ads are more likely to bring in strong leads that are actually looking for your services.
They help make sure your advertising budget isn't wasted on those who aren't really interested in what you're offering and helping to put product or service right into the hands of the exact person who wants or needs it.
Twitter is a fast-paced, concise, and easy way to connect with your audience. With over 330 million monthly active users, Twitter is a sea of information of 140 characters or less content waiting to be read, clicked, followed, and re-tweeted.
Twitter generates over 175 million tweets daily and allows you to share quick pieces of information and photos in an effort to drive people back to your site or landing pages. You only get a small number of characters, so make them count! When marketing on Twitter, you need to have content that is enticing enough for people to stop and click through. People are normally scrolling through quickly, so it takes more than just simple text to stop them in their tracks.
Make sure when you're constructing your tweets, you're making people want to click through. Try using quotes, statistics, or questions related to the link you're tweeting as a way to people wanting to read more. Incorporate photos, polls, gifs, or even short videos. (All of these are now natively supported by the platform!) While Twitter is a great way to share quick thoughts and generate traffic to your website and offers, it's important to make sure you're also building relationships with followers.
People follow you because they like what you have to say, but often also to engage in conversation. Like you would on Facebook, ask and respond to questions, respond to mentions, and direct messages. Twitter is as useful for driving traffic as it is for customer service.
1. Twitter lists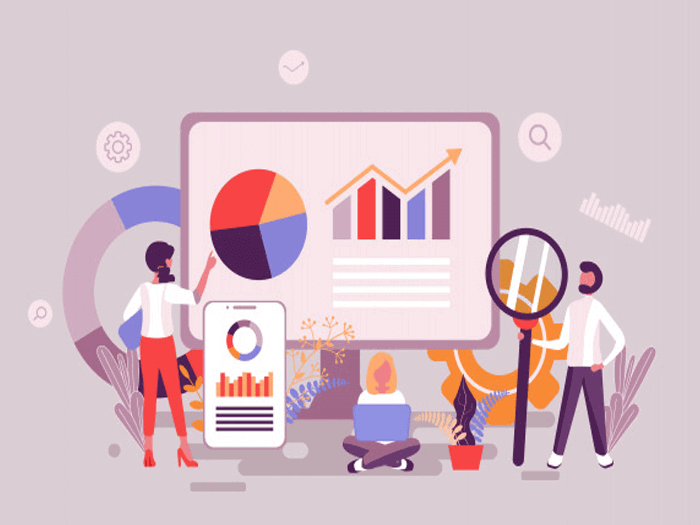 Twitter moves fast, and it's easy to get lost in a sea of tweets. Twitter lists can help you cut through the chatter and ensure you see the tweets from people you want.
You can create lists and isolate groups of people based on things such as industry or relationship. "By gathering users together, you can filter tweets based on your current business task," said John Matyasovsky, digital marketing specialist at Add Positions. "If your goal for the week is to reach out to more influencers, you can either create a list of influencers whom you'd like to target or subscribe to an existing one."
The key to a successful Twitter strategy is engagement and quick conversations. You can't engage with users if you don't see their content. Twitter lists make it easier to see the content you want to interact with.
Jason Myers, senior account executive at The Content Factory, recommends using Twitter lists to engage and build relationships with journalists. "Most journalists are active on Twitter, and many regularly use it to find sources to quote in their articles,"
he said. "Create Twitter lists of journalists and bloggers to target on Twitter, build relationships, and introduce them to the company organically. Regularly share the content of influencers so that you'll have some PR karma built up."
2. Creative Tweet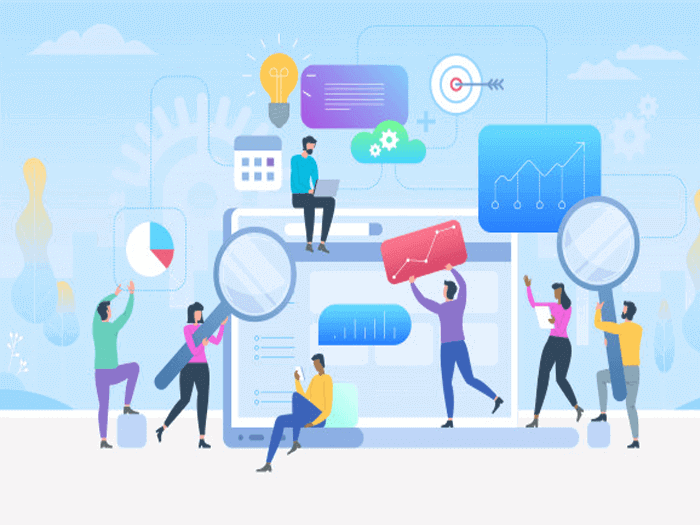 The most successful tweets are creative and conversational. If you are just promotional or sales on social media, users will ignore your content. The best way to be seen on this platform is by engaging in conversations and commenting on trending topics. "Besides algorithmic changes that have limited impressions, the sheer volume of tweets can make a post obsolete in seconds,"
Mayakovsky said. "This is especially true of tweets that are shamelessly promotional … That's why voice and tone are critical, along with subject matter. Tweeting about current events in a conversational and natural tone, while tying it into your business ethos, is the best idea yet."
3. Twitter chats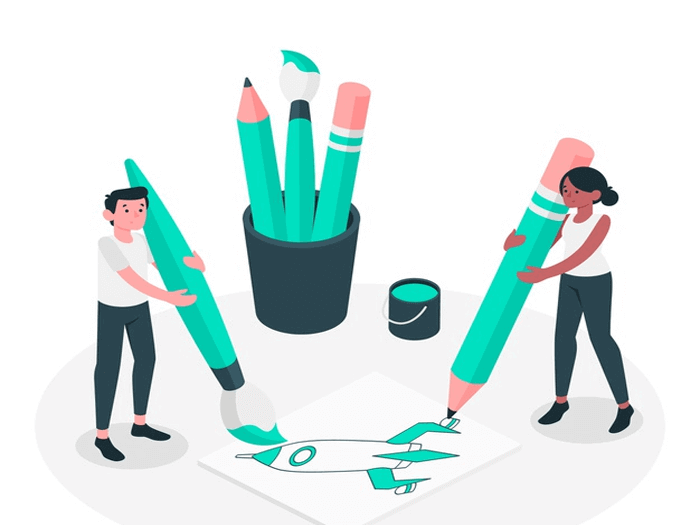 Twitter is a great place to build a community around your business or brand, said Katie Campbell, a social media expert at Fundera. A fun and easy way to build a community are through Twitter chats. "You can quickly respond to customer questions or comments, as well as share behind-the-scenes looks into your business," said Campbell.
"You can host a Twitter chat with a brand-specific hashtag and let your audience know you're open to questions or pose your own questions." Twitter chats are live events focused around a certain topic of discussion.
There is typically a specific hashtag and time limit for the event so that you can easily find and manage the chat.
4. Monitor conversations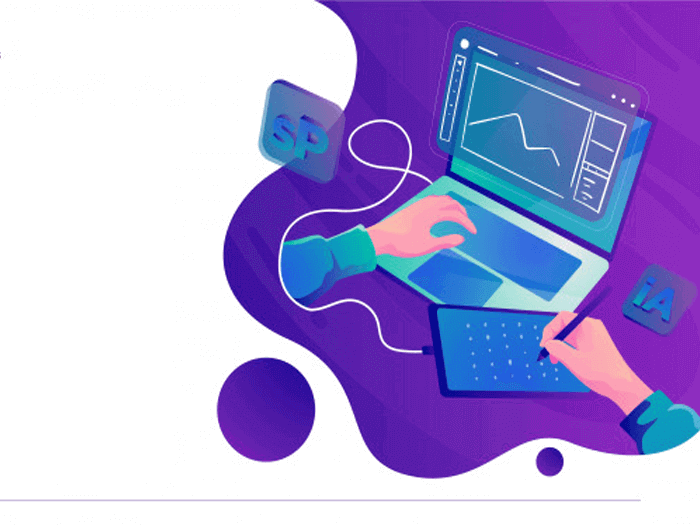 One of the best ways businesses can use Twitter is to monitor conversations, identify sentiment and provide customer service. Twitter users often take to the platform to air complaints about a company or product.
Meet customers where they are and respond to their feedback. "Monitor people tweeting about your organization," said Myers. "If they have something awesome to say, make sure to retweet, favorite and let your followers know.
If they have something negative to say, respond to them promptly and courteously. And if they have questions, answer them right away."
LinkedIn is different from the rest of the social media
 outlets because it's specifically designed for business and professionals. Users mainly go to LinkedIn to showcase their job experience and professional thoughts, making it one of the more important platforms to use for those in B2B.
Between features like LinkedIn Pulse, Company Pages, InMail, Groups, and "Get Introduced" and the ability to see who's viewed your personal profile, LinkedIn is a valuable tool for not only driving traffic, but prospecting, establishing thought leadership, as well as recruiting.
There is a lot less conversation happening directly on LinkedIn pages then there is on other social media marketing profiles. One way around this is joining LinkedIn groups where you can meet people from the same industry or with similar interests, ask and answers questions, and engage in conversations.
Pose a question to the group to get a conversation flowing. It's a great way to showcase your expertise on your industry.
1. Keep Your LinkedProfile Refined
Keeping your profile up to date is one of the most impactful ways to improve your contact rate. It's not just your brand that your audience is interacting with. People do business with other people, so profiles matter.
Aim for close to 100% completeness and continually optimize your profile.
Add new skills, achievements, and examples of your latest work.
Introduce your personality. Authenticity is as important as experience.
2. Create an effective LinkedIn page
Your page should offer ample opportunities for prospective customers to learn more about your brand and the people who work there, as well as engage with relevant content.
3. Define your audience and goals
Once you know what you want to accomplish, it's easier to define your audience. If your company sells a productivity tool for social media, your goal may be to raise brand awareness among LinkedIn members with job titles like "social media manager" or "social media lead".
Better-defined audiences lead to better lead generation.
4. Optimize your page for search
Insert keywords. Incorporate keywords and phrases that potential customers might use to search for your product or service. Include them in the About tab overview, clearly representing who you are and what you do.
Link to your Page. Links are essential for boosting your search ranking. An easy win here is to link to your Page from your website. Also, make sure the LinkedIn profiles of employees are up to date.
Share relevant content. Share often. The more frequently you share content your followers engage with, the higher your Page will appear in search results.
A robust following will give you a relevant audience with every update. There are a few key things you can do to start growing your following now.
Use a "Follow" button on your site or blog. Follow Plugin Generator. 
Invite your Profile connections to follow your LinkedIn Page. 
Let your employees know your most important Page posts to boost the organic reach.
Promote your Company Page on emails, newsletters, and blog posts.
Google+
Google+ is Google's answer to social networking. Similar to Facebook pages, Google+ allows you to share updates, videos (linked directly to your YouTube account), be followed, and get reviewed, but with the addition of creating "circles." Circles are segmented lists you can create of your contacts and followers to pick and choose which content they see, but more on that later.
While not the most popular social platform, Google+ is nevertheless crucial to getting found online. Almost every business automatically has a page created and listed, but optimization is up to you.
You want to make sure you don't forget about this platform, as Google gives preference to these pages in its search results. Make sure everything is up to date and that you have completed all the necessary information like company mission, website link, and business hours. It's also important to use strong images, make your profile open to search, and share updates directly to your page.
Here are some suggestions on how you can market your business on Google Plus:
Make sure that your Google Plus account is linked to your company's official website. You can also link this account to your other social networking profiles, if applicable. Since the URL of Google Plus page you get "might" be a tad long, you may want to use a badge on your site.
Share your Google Plus account using all the resources you have, from social networking profiles to print advertisements to press releases. You can also include a link in your other personal links, or on the company website.
Try to create your own community. This will give your audience a better chance of getting to know your company and what it's all about. Of course, you have to make sure that you actually do or give something back to the community to make it work.
Join communities and actively participate in their activities by posting comments and sharing posts on your own stream. Eventually, you will be able to post your own content into that community, and your content may lead them back to your profile, that is, if the community allows such promotions.
Don't underestimate the usefulness of hashtags. Hashtags can help you find people who can relate with your stream posts, and this could be a chance to offer them the products and services of your business.
Getting more and more people to follow you will boost your popularity and will land you on the trending posts. Just by making the top ten will automatically lead more people to you.
You can always look into paid promotion like Google Adwords and other PPC networks.
YouTube is the leading video-sharing platform in the world. On your channel, your brand can share and edit its own videos, create playlists, and prompt discussions. Since it was bought over by Google in 2006, YouTube is another platform that the search gives priority to in its search results so take advantage of it!
YouTube for your business is a great way to get your face out there. Videos are a lot more engaging and shareable than text content and they also aid your search rank in Google.
When creating videos for YouTube quality matters. Make sure there's a purpose and value to what you're uploading and sharing. Also make sure to pay attention to your production value. Both the video and audio of what you upload should be crisp, clear, and easy to understand.  No shaky cameras!
YouTube gives you a gateway to be an educator in your industry. Upload webinars or videos speaking on important topics that further the education of your audience.
Social Media
Sharing your videos on social is an easy way to add additional insights to your video and engage with viewers. YouTube makes it incredibly simple for you and others to promote your video across other social networks. To share a video, just click the "Share" tab underneath the video. There you can select where to market the video. YouTube even provides a shortened URL to your video for convenient posting. 
When promoting your YouTube channel or videos on your social media sites, consider the best marketing strategy. Simply sharing the video on your timeline or feed may not be the most effective option. Think of why you made the video. Maybe you created a tutorial because users were asking a lot of questions about how to use your product.
In that case, it might be best to respond to those questions with a link to your video. If you created a video as part of a larger campaign or global trend, be sure to include relevant #hashtags where appropriate to ensure your video is included in the conversation. If you created a video to build awareness around your brand, consider posting the link in your profile bios.
Blog Posts and Website
Market your YouTube channel and videos on your website and blog. First, add a YouTube follow icon to your website and blog so your audience can easily find your channel. Second, embed relevant videos on your website or in blog posts. Consider creating a YouTube video to accompany a specific blog post or sharing customer video reviews or case studies on your website. Not only will this help market your YouTube channel and videos, but it will also drive traffic to your website.
To add a YouTube video to your blog or website, copy the embed code under the video you want to feature. Check out our step-by-step embed instructions here.
Email
While you're on the quest to find and attract new customers and leads, don't forget about the ones you already have. Share your video content and channel with relevant email lists. Encourage your contacts to check out a blog post you've in which embedded a video to increase both the video and website traffic or direct them to a relevant playlist you've curated. Sending an email newsletter with valuable information and video content is another great way to keep your contacts engaged.
Q&A Sites
Do your videos help solve a problem or answer a question? If so, engaging with popular Q&A sites like Quora might be a great marketing technique for your business. Monitor questions and share video content users will find helpful.
Collaborate With Others
Does your company have a relationship with another company that has a great YouTube presence? Ask them to collaborate! Collaborating with others is a fun way for both channels to gain exposure to another audience. Create a video or playlist together. There are a lot of options to creatively collaborate with other brands, just make sure that their audience and goal is similar to yours. The partnership should align with your marketing strategy. 
Engage With Viewers
Finally, be sure to engage with your viewers. Respond to comments, answer questions, ask for feedback, and thank viewers for their support. This is an easy task to forget or let fall by the wayside so try to choose a dedicated time to check video interactions and respond to users.
Here are a summary if the Tips to Market Your YouTube Channel and Video
Keep your channel branding consistent with your other social media accounts
Optimize your title and description for SEO and searcher intent
Feature real people or animated faces in your videos, not just words or B-roll
Choose a video thumbnail that accurately represents your video content
Include calls-to-action (CTAs) in every video
Make it easy for others to share your videos
Create playlists that feature your videos and others
Produce videos on a regular basis, and consider doing a video series
Pinterest is one of the more unique marketing platform on this list. Instead of posting content for your audience to read, on Pinterest, you're posting just a clickable picture and a short caption.
This is a very popular platform for brands with a tangible product, i.e. clothing and food brands, restaurants, those in eCommerce, etc.
Pinterest is a superficial platform, so every image you post has to be high-quality and striking to stand out in your feed. When you start posting images make sure they link back to a related blog or page on your website. As people click through from your image to your site they want to see or read something that's related to the image that caught their eye.
Once you begin posting organize your Pinterest by dividing it into boards. Each board should have a category relative to different aspects of your business. Make it simple for your followers to find what they're looking for. Also make sure that your caption is keyword optimized.
Like any other search engine, Pinterest cannot crawl images. This caption is how your pin will show up when people are browsing.
These 9 Pinterest marketing strategies hold value for businesses of any size, in any industry. This universal approach to marketing is one reason Pinterest is such a valuable social media tool.
1. Sign up for a business account.
To market to your target audience, you should create a Pinterest business account. As mentioned, this free account provides you with access to Pinterest Analytics (which we'll review in more detail shortly) and other handy marketing features such as a profile that clearly states you're a business, Pinterest widgets, and Pinterest tag. If you already have a Pinterest account and want to convert it into a Pinterest business account, you can also do that without losing any of your content or work.
Note: If you're looking to enhance your business account and run ads on Pinterest, you can do so by upgrading your account — and setting up your method of payment because this part of Pinterest is not free — to target your audience more aggressively with the help of the platform's Ads Manager.
2. Choose the right categories for your content.
By choosing the right category for your content to be shared in, your Pins and boards will become more searchable for users looking to discover content similar to that of your business. Users can search for specific categories on Pinterest or simply go to the "Categories" section of any profile on the platform to view all content related to the topic they're searching.
Some of the most popular Pinterest categories include travel, health and wellness, and beauty.
3. Use unique images and videos.
Similar to other social networks, Pinterest contains a plethora of images and videos. Not only do you want to ensure you're posting images and videos that will help you promote your brand and market your products/ services, but you'll also want to ensure they stand out against all of the others on the platform. Otherwise, why would a user choose to follow you over your competition?
Here are some ways to ensure you're sharing great and unique visual content on Pinterest:
Use branded images without faces — these receive 23% more Pins on the platform than those with faces.
Create and share branded videos to promote your products and company. 75% of Pinterest users say they're likely to watch branded videos about topics that interest them.
Pay to use Pinterest's Promoted Video feature if you have the budget.
Share images and videos that show your products in action so viewers can more easily envision themselves using them.
Avoid excessive blank (or white) space in your images — images with 30% less blank space in the background are pinned most.
Create videos between 30-90 seconds long because they're proven to have the highest performance.
Create specific boards to share images of your company's most helpful data visualizations and infographics if you have them for your audience to use as resources for their businesses.
4. Leverage keywords.
By using keywords throughout your profile, posts, Pins, and boards, you'll be more likely to organically appear in users' feeds and searches. Keywords and phrases on Pinterest are related to specific niches being searched by users.
For example, if you sell suitcases, you might use keywords and phrases like "vacation" or "going on a trip" throughout your profile and Pins. This way, when a user searches one of those terms, your profile and images of your suitcases will appear on their feeds.
Here are some locations in which you can insert keywords on Pinterest to improve your chances of organically ranking through search:
Bio and profile
Pin descriptions
Board titles
Board descriptions
For those of you who choose to pay for Pinterest ads, there's also an option to use the platform's keyword targeting tool to help you reach your audience through your ads.
5. Add hashtags to your content.
Hashtags — which are keywords and phrases preceded by the "#" symbol — are another great way for you to organically market to and reach your target audience. Hashtags on Pinterest work the same way they do on most other social media sites (like Instagram, for example) and when leveraged, make your content more search-friendly.
Hashtags on Pinterest are used to help users identify Pins and boards about a specific topic they're searching. When users click on a hashtag you include on a Pins, they're brought to a page in which they can view all content ever posted on the platform tagged with that specific hashtag. You should add hashtags to your Pins, boards, and promoted content (if you have any) to ensure the greatest amount of visibility.
6. Share your content on other social networks.
To promote your Pinterest account and content, you should share your Pins, images, and videos in other areas to improve your chances of being seen and followed. For example, you can claim your business' Pinterest account on Instagram, Etsy, and YouTube so your followers can easily learn about the other platforms you're on and how they can view more of your content. Additionally, claiming your account will provide access to analytics and data on all of these Pins so you can see the other networks your audience is most interested in.
You can also link your Pinterest profile to your Facebook and Google accounts so you can easily add and find friends, share content across networks, speed up your login on all accounts, and backup your profile in case you lose or forget your password details.
7. Follow, engage, and interact with other accounts.
When you follow and interact with other Pinterest users and their accounts, you're able to initiate and maintain personal relationships between them and your business. This type of engagement has the potential to make your followers feel a level of loyalty towards your brand that keeps them coming back to your profile for inspiration, ideas, and to buy products.
Here are four ways you can build strong and lasting relationships with your target audience through your marketing tactics on Pinterest:
Follow new accounts of users who state or show they have interests related to the work your business does and the content you post (you can do this by searching keywords and hashtags or reviewing the people who follow your current audience members).
Re-Pin, Like, and comment on the content your followers and fans share.
Respond to the messages your followers write on your content to personalize their experience on your profile and make them feel heard.
Create engaging posts that showcase your expertise in your industry, teach your followers how to do something, or get them involved (in a giveaway or contest for example).
8. Use social media best practices.
When using Pinterest, be sure to follow the same social media practices you would on other social networks. Examples of this include remembering to interact and engage with your followers, regularly post to (and update) your account, and avoid blatant self-promotion that feels pushy and forced to your audience.
Additionally, you can focus on the following five best practices to boost engagement on Pinterest.
Encourage your followers to feature your brand in their content (and maybe offer to repost them or re-Pin their content if they do).
Provide your audience with an incentive — such as a prize — for choosing to follow and interact with you as well as create posts featuring your products and branding.
Offer your audience discount codes, coupons, as well as details about your latest products and updates to existing products to keep them coming back to your profile.
Ensure your content is helpful and useful for your audience members — all content should have a purpose and/ or meaning.
9. Analyze your results.
If you're putting all of this effort into marketing on Pinterest, it's probably safe to assume you're going to want to ensure the work you're doing improves your business' conversions and brand awareness.
So, you'll need to analyze the results of your Pinterest marketing efforts to keep track of your referral traffic, number of engagements, leads generated, and anything else you're interested in learning more about. The easiest way to do this is through Pinterest Analytics.
Pinterest Analytics provides you with four major types of information including:
Metrics about your profile as a whole.
Insights about the number of people who save and re-Pin your content.
Platform metrics to understand how people interact with your content via both desktop or mobile.
Data about your most popular Pins.